What is CDR (Competency Demonstration Report)? How to prepare a Competency Demonstration Report? Where can you get help writing?
Author

Md. Jahangir Alam

Published

November 22, 2015

Word count

872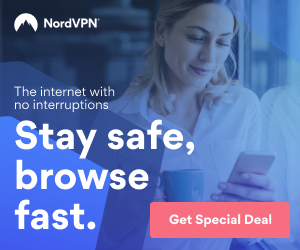 A Competency Demonstration Report (CDR) is required to the Engineers Australia for assessing the competency of an engineer who has overseas qualifications and not covered by the Washington Accord.
A CDR stands for Competency Demonstration Reports which is an original technical report that evaluating the education and competency level of an overseas Engineer in terms of Australian Engineering degree for who want to work and live in Australia through migration. This measuring is done by Engineer Australia. At present, persons by everywhere decide to migrate to developed nations such as Australia, Canada, U.K and U.S with the search for a superior way of dwelling in addition to prospects. To achieve a better life, identical, weather resistant endures an immigration practice affecting a variety of ways on just about every level. Most of these ways, usually are intended to appraise this suitability of any customer to help get immigration.
People who hold the engineering degree can easily get an immigration visa in Australia, but there is only one obstacle to the engineer who has overseas qualifications and not covered by the Washington Accord. These engineers need just one identical requirement to immigrate to Australia is usually arranged a Competency Demonstration Report (CDR). This CDR should secure the narratives connected with almost any 3 on the projects/career shows which often a candidate possesses conducted with his or her organization/s which is his or her engineering ability is usually known.
The following documents should include in the CDR:
• Head and shoulders photograph (35mm x 45mm)
• Prime Identification Document (current passport, only page, including photo and name)
• Academic degree certificate
• Complete and official academic transcript (including any recognition of prior learning)
• Curriculum Vitae/Resume
• IELTS Test Report Form
• Official Change of Name documents where applicable
• Registration certificate under the relevant licensing authority where applicable (e.g. Philippine Regulations Commission)
• Documentary evidence of employment (for periods of 12 months or more, or if the employment provides a basis for a career episode/s)
• List of Continuing Professional Development (CPD)
• Three Career Episodes Summary Statement for the nominated category
• Official English language translations of above documents where applicable
Explanation about Three Career Episodes:
You may base your career episode upon:
• An engineering task undertaken as part of your educational program;
• A project you have worked on or are currently working on;
• A specific position that you occupied or currently occupy (in this case, the career episode must comprise more than a mere duty statement);
• A particular engineering problem that you were required to solve.
Career episode format:
Each career episode should follow the format below:
a) Introduction (approx. 100 words):
This introduces the reader to the career episode and should include such things as:
• The chronology - the dates and duration of the career episode;
• The geographical location where the experience was gained;
• The name of the organization;
• The title of the position occupied by you.
b) Background (200 – 500 words:
This sets the scene and provides the context in which you have been studying/working. It should include such things as:
The nature of the overall engineering project;

The objectives of the project;

The nature of your particular work area;

A chart of the organizational structure highlighting your position, in relation to the career episode;

A statement of your duties (provide an official duty statement where available).
c) Personal Engineering Activity (500 – 1000 words:
This is the body of the narrative and the key assessable component. In this section, you must describe in detail the actual work performed by you. You should state what you did and then describe how you did it. It is not sufficient to describe the activities performed by a team or group - your own role must be clearly identified. Remember, it is your own personal engineering competencies that are being assessed. This section should include such things as:
How you applied your engineering knowledge and skills;

The tasks delegated to you and how you went about accomplishing them;

Any particular technical difficulties/problems you encountered and how you solved them;

Strategies devised by you including any original or creative design work; how you worked with other team members.
d) Summary (50 – 100 words):
This section sums up your impressions of the engineering activity and your role in it. It should include such things as:
Your view of the overall project;

How the project fared in meeting the goals / requirements;

How your personal role contributed to the project
Certainly, this particular is among the most difficult requirement of an individual has to satisfy with regard to attaining their migration objective. There are lots of amazing technical engineers in most areas possess had a higher degree of cleverness as well as who've created exceptional efforts for their companies. When I 'am a good professional, those accomplishments on to document demands a few unique skills…. the actual ability associated with creating within the recommended structure as well as simultaneously showing a person's British vocabulary skills towards the Organization. When the CDR does not have within all these needs, regrettably the end result will be damaging and also the prospect will need to feel the entire procedure for planning as well as posting the actual CDR once again. In some instances, it may be a good down right being rejected.
This article has been viewed 3,486 times.
Article comments
There are no posted comments.