Heigh Ho Heigh Ho .. It Is Off To Find a Job
Author

Cheryl Gowin, Dennis Gowin

Published

March 20, 2023

Word count

693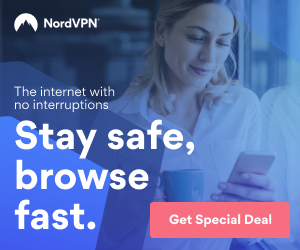 Are you facing this year with a list of things to change? Is one of them finding a job? Are you currently an at-home Mom facing the daunting prospect of entering the workforce? Well, keep reading; hopefully, these tips will relieve some of your stress.
There are many reasons for changing your status from domestic household manager to employee. The reasons can range from being an empty nester, single again, to you want a work-world challenge in your life. You may define yourself as financially secure. You are looking to rejoin the workforce to rejuvenate your social life, to give you a renewed sense of purpose, or to give you a chance to explore a new phase of life.
You thought deciding to go back to work was hard, but now you are looking down the path of actually going after that job with dread. You may feel unqualified and unprepared to start the process of job hunting. Here are a few things steps as your start this adventure.
Do your research first.
Your first step is to take some time to think about your dream job. Do you want to return to a position you held in the past, or do you want to try something completely different? Does your life allow you to work part-time work or full-time? Can you travel and be away from home overnight? What are you passionate about? Do you want a job that involves this passion?
Include in this list what you need in a job: flexible hours, benefits, location close to home, or health insurance. Would you consider a volunteer position that may move to a paid position in the future?
Don't rush this step; take time to determine the job that best fits you. Talk with your friends and family about what career they think you would enjoy!
Begin your search.
Now that you have an idea about the kind of job you want, it is time to start your search. Monster.com, Indeed.com, Zip Recruiter.com, CareerBuilder.com, GovernmentJobs.com, Linkedin.com, and Glassdoor.com are just a few of the many job listing websites. These sites are great places to see the positions currently open and the companies which are hiring. You can also find valuable information about the background and experience that companies are looking for in potential employees.
Update your resume for your dream job.
You need to change your resume to show your experience since your last job. Also, you may need several resumes explicitly tailored to each position. As you apply for a job, be sure to highlight your different skills relevant to that job listing. Your resume and cover letter should point out how your skills and background meet the job's needs. It is essential to discuss your hands-on experience in addition to your education. Make your resume and cover letter stand out by expressing your enthusiasm for the position by discussing your passion, even if you lack experience.
Don't let the job interview create undue stress. You can be ready for those annoying interview questions. Monster.com has a list of commonly asked interview questions. Find the right interview outfit, and make sure the outfit is the right size. Always look work professional. Make extra copies of your resume. Review the job posting; it will help you understand what your potential employer is looking for in an employee. Be open about the gap in your employment history; most people will understand and appreciate your honesty.
The right opportunity.
Be patient and wait for the right opportunity to come along. You are about to make a considerable change in your life. Finding the best job for you and your needs takes time and effort. Jumping into a job that you aren't excited about or that doesn't suit your needs will only cause you stress in the long run.
Find Help.
The right life coach is an integral part of your job search. Dennis Gowin and Cheryl Gowin at Discovery Counseling have the training and life experience to help you search.
"Whatever you do, work at it with all your heart, as working for the Lord" Colossians 3:23
This article has been viewed 204 times.
Article comments
There are no posted comments.