Online Certifications that Pay Well
Author

Ian Cohen

Published

October 30, 2021

Word count

557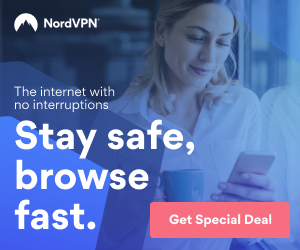 There are several online certifications that can lead to very lucrative careers and pay handsomely. Online certifications can be earned via non-degree courses of study at colleges, universities, and technical schools.
Getting an online diploma or certificate can well prepare you for a profession that will support your quests. You don't always need a long and expensive college degree to embark on a high-paying fulfilling career.
Online certification provide professionals options to improve their skills and improve their professional career path. It can also assist those individuals looking to make a career change.
Online certification has grown in the past few years and has doubled during the Coronavirus pandemic
Top Paying Online Certifications
• Website Design courses are widely available online and include a combination of technology and can open the doors to well-paying careers:
Programmer

Web Architect

Web Developer
• Emergency medical technician is one of the best online certifications that may provide you with prerequisite training for other careers that require a certificate. As the field expands and becomes more competitive, it could become one of the highest paying certificate programs.
• A sound technician handles assembling, operating, and maintaining all the necessary technical equipment used for recordings. With their assistance, sound engineers can record, enhance, amplify, mix, or reproduce sound.
• A Medical Records Technician handles the documentation of all patient healthcare records. An online certificate program familiarizes them with medical records and filing system techniques. This is an in-demand career with great potential for growth.
• Personal training is a high-paying career with the potential to earn more by building your own client base, working for a high-paying company or training more elite clients. Several online certificate programs are available which combine print, online and in-person education.
• A nursing technician works under the supervision of a Registered Nurse (RN) or physician to provide nursing care and support to patients. The demand for this occupation and online certifications is increasing yearly.
• If you enjoy helping people feel better, working as a massage therapist can be a great way to make a living. There are dozens of different specialties within this field including sports massage, acupressure, deep-tissue massage, and reflexology.
• If you're the go-to person whom everyone turns to for technical assistance, working as a computer support specialist can be a very lucrative occupation. These professionals help companies and customers with software issues, login problems and other technical glitches.
• Those good with figures may want to consider a career in bookkeeping. Bookkeepers are responsible for the general ledger of a business or organization, and they keep a record of all its income and expenses.
• Heating, ventilation, and air conditioning (HVAC) technicians help build and maintain HVAC systems in buildings. They specialize in various residential and commercial heating and cooling systems.
• Online certifications in paralegal studies helps individuals start a career as a paralegal. They gain professional competencies demanded by the profession including legal writing, reasoning, research skills, legal tools, and laws.
• Online certifications for Occupational Safety & Health Specialists are in demand and is one of the best-paid entry-level jobs. They focus on accident prevention and control, and the occupational safety and health of all workers in organizations.
• Real estate brokers can earn six figures with the right experience and skill set. To become a real estate broker and earn your certification involves a few classes and some testing.
This article has been viewed 1,348 times.
Article comments
There are no posted comments.