Essential Tips for a Completing a Successful Interview
Author

Rangga Cipta

Published

September 11, 2023

Word count

514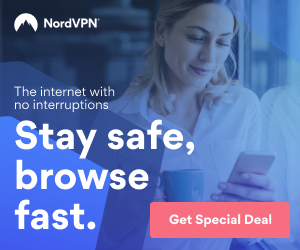 A job interview is a pivotal phase in the employment process where a candidate has the opportunity to showcase their qualifications, skills, and personality to a potential employer. It serves as a platform for the employer to delve deeper into the candidate's background, experiences, and suitability for the role, while allowing the candidate to gain insight into the company's culture and expectations.
Job interviews typically involve a series of questions designed to evaluate the candidate's technical expertise, problem-solving abilities, interpersonal skills, and alignment with the company's values. Successful job interviews require thorough preparation, including researching the company, practicing responses to common interview questions, and developing thoughtful questions to ask the interviewer. Additionally, effective communication, confidence, and authenticity play a crucial role in leaving a positive and lasting impression on the interviewers.
Experiencing a setback in a job interview can be disheartening, but it's important to remember that it's a common occurrence and doesn't define your worth or capabilities. Make the most of this event to advance your development and your quality of life. Different companies may use different interview methods to assess the candidates' skills, personality, and fit for the role.
Effective job interview preparation is a crucial step in positioning oneself for success. It involves a multifaceted approach aimed at showcasing one's qualifications, skills, and personality.
Here are some essential tips for completing a successful interview:
Practice and refine your responses. To mimic the interview setting, conduct practice interviews with a friend or mentor. Receive feedback on your answers, body language, and overall presentation.
Prepare for the type of interview. Employers have a variety of interviewing methods and situations at their disposal. You can feel more prepared and confident if you know what to anticipate.
Make time for research. Learn about the company, its products, mission, and values. This will help you tailor your answers and show your interest in the opportunity.
Bring the necessary items. You should bring a photocopy of your resume, a list of references, publications, and work samples to show the employer, a list of questions to ask the employer, and a pen and notebook for taking notes.
Make a good first impression. Dress professionally, arrive on time, offer a genuine smile, and demonstrate enthusiasm for the opportunity and the company throughout the interview.
Avoid fidgeting or slouching. Your body language can convey your confidence and attitude. Maintain eye contact, sit up straight, and use gestures appropriately.
Answer the questions clearly and concisely. When structuring your responses and giving specific examples of your abilities and accomplishments, use the STAR approach (Situation, Task, Action, Result).
Ask insightful questions. At the end of the interview, you have the chance to ask questions that show your interest in the role and the company. Avoid asking about salary or benefits at this stage, unless the interviewer brings it up.
Overall, diligent job interview preparation empowers candidates to engage confidently with interviewers, effectively communicate their unique value, and leave a lasting positive impact.
These are some of the essential tips for completing a successful interview. I hope this helps. Good luck with your interview! 😊
This article has been viewed 173 times.
Rate article
This article has a 5 rating with 1 vote.
Article comments
There are no posted comments.