Finding Cacciato: Reflection of a Life of Military Service
Author

Joe Buccino

Published

September 4, 2023

Word count

831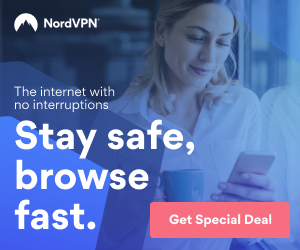 "It was a bad time. Billy Boy Watkins was dead, and so was Frenchie Tucker. Billy Boy had died of fright, scared to death on the field of battle, and Frenchie Tucker had been shot through the nose."
From the opening three sentences of Tim O'Brien's "Going After Cacciato," I was enchanted. It was 1987. I was 13.
I had found a paperback copy in the rotating rack near the door at the Deer Park Public Library.
Sitting on the library floor, I read the book over three days. After the first day, I knew I wanted to be a Soldier.
I saw myself in Eddie Lazzutti, the GI who turned every tragic situation into comedy.
Not nearly as recognized as "The Things They Carried," Cacciato is O'Brien's best book. It is the finest American novel of the Vietnam War.
I fell in love with the characters 36 years ago. To me, they were and always have been real. I was always one of them. As a teenager, I wanted to commiserate with them. They called me to Army service.
After a ceremony in Tampa yesterday, that service is over. In its aftermath, I'm feeling a frenzied range of human emotions, both positive and negative.
Joy, regret, loss, sorrow, triumph – all competing in my brain's limbic system. Too much to process in the moment.
When I reflect on my Army career, time seems to collapse in on itself. 27 years in the blink of an eye. I entered in a post-Soviet world, with green camouflage uniforms and Air-Land Battle. A future waiting to be unfurled.
All the rest seems to have happened in an instant:
• Fort Drum: developing mastery of the M119 on a frozen-over firing point
• My first battery commander holding professional development sessions that devolved into wild stories of his enlisted times in Cold War Germany (I imagine some of his stories were even true)
• Waking up in Camp Casey to a confused alert message, then learning that planes had flown into the World Trade Center
• Crossing the berm into Iraq with the 3rd Infantry Division Rocket Artillery, telling Gunny Lynn with certainty: "This war will be all over in less than six weeks"
• Rocket artillery batteries reorganizing into discount infantry companies
• Finding the crater from the roadside bomb that swallowed Min Soo Choi, knowing immediately that he never had a chance
• Surges in both Iraq and Afghanistan
• Learning that Dan Quintana never recovered from his wounds, that he was headed back home
• Traditional artillery coming back into fashion
• People entering my life, growing intense, familial bonds, and then moving on to other posts, other lives, other futures
• Moments of wresting beauty from chaos, of finding meaning in relationships with those around me, of friends come and gone
In the reflection, years vanish, decades collapse, moments blur together. Time's tides erode the outlines of these memories, but not the names or the faces.
Throughout my service, I've revisited "Cacciato." Not as often I should have – perhaps once every five-to-seven years.
Its meaning has shifted.
I came to realize that this is an anti-war novel: the most courageous character deserts his unit.
Three years ago, I interviewed Tim O'Brien for a podcast I hosted on Fort Bragg. I didn't tell him that Cacciato inspired me to join the Army, because I knew he would have felt I missed the point, that this was not a book that should have drawn the reader to the Army.
Through the platoon at the heart of the story, O'Brien levels heavy criticism at the bureaucracy, rigidity, and dark ambition of Army leaders. That criticism remains warranted.
Still, Cacciato was a guiding light up until my final years in the Army. And, just as the members of the platoon in the novel find meaning in one another, I found meaning in those around me. For 27 years, I invested in people and yielded a bountiful return on that investment.
Now it's all over. And, as the song tells us, the Army keeps rolling along. Nonetheless, I know I contributed to our Nation's most important institution. I offered meaning to those around me. The words, stories, and speeches I crafted will live on. Most importantly, just like Eddie Lazutti, I was always true to myself, even when that's not what the Army wanted from me.
The book's final moment is open to interpretation by the reader: Cacciato may have died in his pursuit of escape from the madness of the war. Not for me. In my mind, Cacciato made it safely to Paris and remains free and happy to this day.
As I walked out of the CENTCOM building yesterday, I set about to follow the advice of Cacciato's platoon leader for the second time in my life: "And now it is the time for a final act of courage. I urge you: March proudly into your own dream."
That's good advice for all of us.
Joe Buccino is a retired U.S. Army Colonel and the author of the forthcoming novel "Dignified Exit," set for release in the spring of 2024.
Article source:
https://articlebiz.com
This article has been viewed 143 times.
Rate article
This article has a 5 rating with 1 vote.
Article comments
There are no posted comments.