Entry Level Online Jobs: Work for Lionbridge & Gengo
Author

Limarc Ambalina

Published

March 9, 2020

Word count

1,528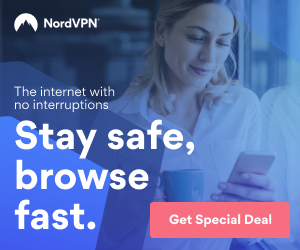 Whether you're a parent trying to make ends meet, a college student in need of extra cash or everything in between, online jobs could help alleviate financial stress. For those of you looking for remote jobs to work from home or easy online jobs that don't require much experience, this article will introduce the top entry level online jobs in 2020.
The following are remote online positions available at Lionbridge and Gengo and are subject to change.
The Best Entry Level Online Jobs: Gengo
Online Translator
Are you multilingual with expert to native fluency in two or more languages? If so, you're in luck because entry level online translation jobs are both plentiful and frequently available.
Operating from Tokyo, Gengo is an industry-leading provider of translation services. The company has over 10 years of experience in the market and has translated over 1 billion words to date. Gengo supports hundreds of languages and accepts translator applications all year round.
Data Entry and Data Annotation Staff
In early 2019, Gengo was acquired by Lionbridge Technologies, a leading global provider of translation, localization, and AI training data services. Since then, Gengo has been adding more and more AI data creation and annotation jobs to their platform. On top of translation jobs, Gengo translators will have access to language-based data annotation and creation projects, among other AI-based projects. While data entry and data annotation may sound like easy online jobs, they require great concentration. Furthermore, you can gain valuable work experience that can strengthen your online career.
Mobile and Desktop Search Reviewer (English-Japanese)
In this position you will be handling tasks "on the go" using a custom application on your Android mobile device. You will be evaluating products and online search results in order to improve their content and quality.
See the full job description and other entry level online jobs on Gengo's careers page.
Why Work Entry Level Online Jobs for Gengo?
With a multitude of translation companies out there, Gengo stands out from the crowd in terms of customer satisfaction and translator care. If you are fluent in two or more languages, translating for Gengo could be a rewarding and easy online job prospect.
I sat down with the Head of Crowd Operations at Gengo, Olga Kuchuk, to find out how the company manages to handle thousands of translators while maintaining quality and translator satisfaction.
Join the Gengo Crowd
"Over a number of years, we've built and keep improving our comprehensive testing and training process. We are able to cast a really wide net when we recruit new members of our community," says Olga. "Once we bring candidates in, they are thoroughly tested and given a variety of training resources before they are able to start working on our platform."
Get Paid On Time, Every Time, Twice a Month
"One important thing is to always be open, transparent, and honest towards your community. We consider our crowd to be our most important asset," says Olga. "Paying the community an appropriate salary is incredibly important, but it's not the only thing that we consider vital. One of the easiest things to get wrong is your payment system and payment terms."
What did Gengo find to be the most important aspect to keeping their translators happy? "Pay your community on time," says Olga. "It is honestly that simple. At Gengo, we understand that the world of freelancing is tough and many members of our community may be living paycheck to paycheck. We pay our crowd twice a month and offer various payment options. Most importantly, we are never late."
"For our crowd, we have never missed a payment deadline and that is one of the biggest reasons they stay with us. We have been told by our contributors that other platforms either don't pay on time, or have an incredibly large lag time between payments."
The Best Entry Level Online Jobs: Lionbridge
Lionbridge is a company specializing in translation, crowdsourcing, and AI training data. The company has a large community of over 1 million contributors. Likewise, they have a multitude of jobs available, with new projects opening up all year round. Below are some of the most common and in-demand Lionbridge positions.
Ads Evaluator / Ads Assessor
This job involves the reviewing of online advertisements. You will provide feedback and analysis on the content, quality, and layout of ads found in search engine results. Furthermore, you must rate the relevance of each ad to the search terms used.
Multimedia Judge
This position involves the review and evaluation of online images and videos. In this job, you have the flexibility to choose your own hours. However, for most regions, multimedia judges must be able to work a minimum of 10 hours per week.
Online Maps Quality Analyst
With the ability to work from home and a flexible schedule, this position offers up to 20 hours per week. Using a web-based evaluation tool, this job involves online research where you will determine the accuracy of map-related content.
Personalized Internet Assessor
In this position, you will review online search results for content and quality. Personalized internet assessors provide feedback on SERPs (search engine results pages) and rate them according to relevance. Furthermore, assessors will also review the language used for accuracy and cultural relevance.
Apply for entry level online jobs in your country:
North America
South America
Europe
Africa
Asia
Oceania
United States
Argentina
Austria
Congo
Afghanistan
Australia
Canada
Brazil
Bosnia
Egypt
China
New Zealand
Chile
Czech Republic
Kenya
Hong Kong
Mexico
Denmark
Somalia
India
Finland
Indonesia
France
Japan
Germany
Korea
Hungary
Singapore
Ireland
Thailand
Italy
Vietnam
Don't see your country listed? See more entry level online jobs on The SmartCrowd.com
Why Work for Lionbridge?
With a community of over 1 million contributors worldwide, Lionbridge has built a brand that the world's biggest companies trust. The company has frequently been listed as one of America's best large employers by Forbes.
When you are working for a company where most, if not all, communications are done online, it is important to be cautious. There are some less-reputable companies out there looking to exploit people into doing free labour. However, Lionbridge is a trusted crowdsourcing company which over 1 million people worldwide rely on as a source of income.
Meet Lionbridge Social Media Evaluator: Noel McDavid
Noel joined the Lionbridge community in July 2019 and can offer a fresh perspective on what it's like to work for Lionbridge today.
What is your official title and what kind of work do you do?
I am a Social Media Evaluator, rating advertisements on one of the world's largest social media platforms! I work an hour per day, up to seven days a week as a result of the new policy. As an Ad Evaluator, I am given a batch of ads every day. I am tasked with rating their appeal, relevancy, and other aspects. Finally, I must summarize why I chose to give those ad ratings.
Why did you decide to work an entry level online job for Lionbridge?
I noticed that Lionbridge actually pays people an appropriate amount for their work! The salary really drew me in because well-paying jobs can be difficult to find, especially when working from home.
What are the three things you enjoy most about your work with Lionbridge?
It's remote, it's accessible, and it's honestly enjoyable. I love having a job I can do from home, but also one I can travel with if needed. It's nice to never have to worry about asking for time off for a concert or vacation. Further, the ads rating process is neither boring nor tedious. It's actually rather entertaining and I enjoy completing my ratings when I'm waiting at the doctor's office or waiting for my next class.
What are your dreams for the future of your career?
I'm currently applying to other positions at Lionbridge that allow me more hours and pay, so I would love to continue working for the company in higher positions! Otherwise, I'm attending graduate school for Professional Business Writing. I want to write grants and work with nonprofits, and am hoping to eventually teach English at the community college level.
How has working with Lionbridge impacted your life?
Well, I have chronic health problems and am a full-time college student, so it has helped me make extra money. It's a rewarding and easy job that accommodates my health conditions since it's easily accessible. This job helps me buy things that I really couldn't afford without it, since I'm unable to work an in-person job right now! Lastly, it is also giving me much needed work experience that I may not have gotten otherwise.
Noel is one of the many remote workers that have helped make Lionbridge the global industry leader it is today. Further your own career and add some extra cash to your pocket by joining Noel in the Lionbridge SmartCrowd.
Above were just 7 of the best entry level online jobs for anyone looking for an additional source of income. To receive alerts when new positions are listed, please sign up for our newsletter.
This article has been viewed 1,800 times.
Article comments
There are no posted comments.