Ways Your Business Can Obtain Financing to Upgrade or Buy Equipment
Author

Arissa Dimond

Published

April 8, 2017

Word count

416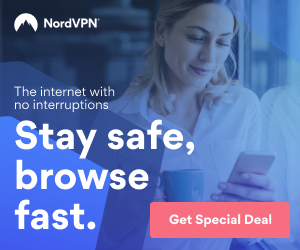 It's no surprise that over the years, equipment can go through some wear and tear, especially when it is used often. Businesses often require equipment that can keep up with the day-to-day tasks that are necessary for a business to function and perform properly. Many times business owners are unable to purchase the expensive upgrades or equipment necessary for their business operations. Today there are countless companies who provide specific finance programs for business owners to purchase the equipment necessary for their business.
Equipment Loan or Lease?
Many finance companies will offer financing options, including lease programs. A benefit of leasing is it typically doesn't require a down payment. This can be an excellent option for small businesses or businesses that have little to no capital. With a lease, an owner can finance the entire cost of the item(s) plus any additional costs that may include taxes or delivery charges. A lease can provide small or online businesses a greater flexibility through the ability to return the item at the end of the lease or have the option to purchase it for a small amount after the principal of the loan has been paid in full.
An equipment loan on the other hand may be necessary for a few reasons: to replace old equipment, to update older or out of date equipment or to add to an existing equipment inventory. For an equipment loan, many loan officers will ensure the business owner(s) have excellent credit. If the business has proven have strong sales, a business loan may be a good option for an online or small business. One benefit of financing is once the loan is paid off, the equipment is owned for good.
What are the benefits of an Equipment Loan?
There are countless benefits to financing for business equipment. One benefit includes the fact that equipment loans are tax deductible. To know more about this benefit, it may be helpful to speak with the lender or business tax attorney to be sure. Another benefit of financing is the fact that a payment schedule will be flexible. This can be a relief to business owners who are working to replace old equipment and still need to run the business. And depending on the loan, many lenders will offer options ranging from monthly to biannual payments. Remember, it is vital to speak and work with the lender on the equipment loan to find out what will work best for the business needs.
If your business is looking to finance a commercial project VFI Corporate Finance has the resources to get the funding you need. They have been financing commercial equipment loans since 1987.
Article source:
https://articlebiz.com
This article has been viewed 1,348 times.
Article comments
There are no posted comments.