Check your Credit Score regularly to keep a balance of your financial health.
Author

Sai Krishna

Published

May 10, 2017

Word count

454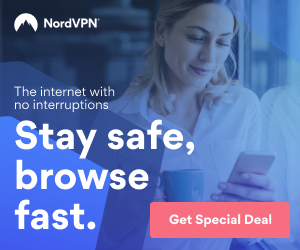 Your credit report contains information about your CIBIL score. Financial Institutions and money lenders contact the credit bureau when you make an application for a home loan or a credit card, which helps them get a clear picture of your credit Information such as debts, money borrowed etc.
If you have applied for a home loan, car loan or credit card before then it is likely that you will have those details with CIBIL credit bureau. When you apply for a credit card, either your CIBIL score or credit report (or both) are checked to see if you have a history of any credit defaults on your accounts.
If you ever looked at your credit report, you'll know that the information may be sometimes difficult to understand. The Major factor you should be looking for is the Numeric on credit report. It is calculated for 900 and anything above 500 is considered good CIBIL Score.
You may think how does this credit bureau have access to my credit history? Well, it is simple. Your banks and money lenders send information to their respective credit bureaus which is CIBIL in India. Yes, it's a Full circle of Information Transmission. Please refer the below picture.
Banks and credit agencies are members of CIBIL, with the help of its associate partners they collect the information and prepares Credit Information Report (CIR) on a monthly basis, based on a person's credit score provided to CIBIL.
There are Service providers who help you in choosing a best home loans provider in India, one such service provider is MyMoneyKarma. It also provides information on housing loan Interest rates of all banks. Compare & Check Home loan Eligibility.
By visiting My Money Karma you can compare home loan interest for various financial institutions and pick a bank with the lowest interest rate for a home loan and also choose which is the best home loan for you.
Why apply through MyMoneyKarma
We check to see if you qualify for a Home loan based on our financial tools upfront. We have a chance to qualify your application and make sure you pre-screen, according to the lender's credit standards. Therefore, the chances of your Loan application getting a nod is highly likely.
Tips to help you improve your credit profile. There are some simple measures which will help you keep your CIBIL Score on right side of the graph:
➢ Pay your home loans repayments on time
➢ Pay credit card bills accordingly
➢ Having more than two bank accounts is 'NOT' recommendable
➢ Keep track of your credit/CIBIL Score
For More information regarding CIBIL score, home loans and interest rates on home loans and many other such services, I recommend you to visit https://www.mymoneykarma.com/
I am Sai Krishna, I write content on financial applications that are useful for the general public . I above article is on credit score and its importance
Article source:
https://articlebiz.com
This article has been viewed 1,239 times.
Rate article
This article has a 5 rating with 2 votes.
Article comments
There are no posted comments.