Understanding Solar Loan Rates
Author

Kyle Severns

Published

May 2, 2017

Word count

400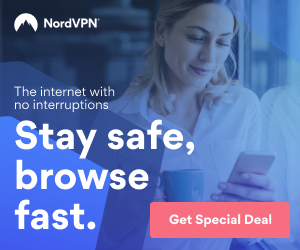 There has never been a better time for homeowners to go solar. But with solar tax credits set to expire, that opportunity could slip away. Fortunately, most solar companies offer an array of purchasing options for homeowners regardless of their budget or credit history. These include: easy cash purchases, solar leases, PACE (property assessed clean energy), solar loans at competitive rates.
Cash purchases deliver the greatest long-term savings and best return on the homeowner's investment. Tax incentives alone allow homeowners to recover 30% of their system costs, and the energy saving will pay for the rest of the system in just a few short years with decades of free electricity on top of that. For added flexibility, cash doesn't necessarily have to come out of savings, it can also take the form of a home equity loan that can be tax deductible.
On the other end of the spectrum, solar leases can offer all the energy-saving benefits of a cash purchase, with the difference being that the solar company owns the system on the homeowner's roof. The homeowner simply pays a small monthly amount to "rent" their system. With easy 20-year financing terms are available, and a 20-year system guarantee this is an excellent option for those who want to keep their out-of-pocket costs to zero. Plus, when it's time to sell, the solar lease can be assigned to the new homeowner - making the property that much more attractive.
PACE programs offer another smart option for those looking for solar with no upfront costs. The solar system is financed through the homeowner's property taxes. It works like a loan, and still qualifies for the 30% tax credit. With terms up to 230 years, and a 30-year product warranty guarantee, no credit score requirement, and a loan that is transferrable to the new owner, the low monthly payments and immediate savings make this a very attractive option, quick and painless.
With a well established solar companies solar panel loan there are no out-of-pockets costs, financing terms up to 25 years, and generous tax incentives, it adds to a package well worth considering. Homeowners not only get to own their system and the tax incentives that come with it, they're protected by a 25-year product warranty and production guarantee. Couple that with immediate savings and low monthly payments and taking out a solar loan is one of the brighter financial moves a homeowner can make.
Solar Technologies is one of the Bay Area of California's leading providers of state-of-the-art solar power systems. Since 1998 we've installed over 75,000 solar panels for residential, commercial, and industrial clients. To contact us for a free solar installation quote for your home or business please visit Getting Started With Solar or Call Us (888) SOLPOWER 765-7693.
Article source:
https://articlebiz.com
This article has been viewed 1,116 times.
Article comments
There are no posted comments.