3 Strategies to Job Hunt after a Long Career Break
Author

Stephenie Proper

Published

October 2, 2017

Word count

578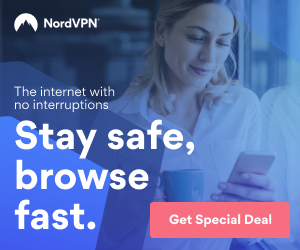 3 Strategies to Job Hunt after a Long Career Break
At one point or another throughout your professional growth, you may feel the need to take a career break. That's a great opportunity that allows you to grow personally and experience life out of the office. You can use the time to develop a stronger bond with your family, travel, study, or develop new skills. The only problem is: how do you get back into the workforce? The career break can seem unappealing in a resume.
Use the following three strategies to search for a job after a long career break.
Fill the Resume Gap with Experience
A potential employer will wonder why you didn't have a job during that period of your life. All kinds of thoughts will come to their mind, such as you being in prison or institutionalized. You should leave no space for assumptions. The best thing to do is write what you did during that time. Whatever you were doing, you were gaining experience. That's something an employer will always appreciate.
Let's take an example: a woman takes a longer leave after having her child. Did you know that thousands of women felt like they had to take a step back in their careers when they got pregnant? After the break, it's hard for them to find a suitable job. If your break was longer, you'll need to explain it in the cover letter.
"During the period between March 2014 and February 2017, I took a career break because I had to take care of my son. He has a condition that needs constant treatment." This is a nice example that shows the reason why you made that break.
Write a Brilliant Resume
You have an option to ignore the gap and write the usual chronological resume, which would make it obvious. The other option is to emphasize the experience instead of the positions you held.
First, you need to decide what experience you'll need to emphasize. If you were blogging, include a link to your blog. If you were traveling, include your trips in the resume and write what experience you gained.
Whatever you decide to do, the resume has to be perfectly written. It should have a logical flow that gives all the information and convinces the employer you're the right person for the job. When the hiring manager notices you have good writing skills, they will consider that a plus. If you don't know how to write such a resume, it's time to start searching for reviews of resume writing services.
Network!
In the simplest definition, networking is getting to know people. You already know people. You have contacts on social networks, and especially on LinkedIn. You can use those connections to get back on the job market. One survey showed that 85% of all jobs today are filled via networking.
If you don't have enough connections, start making them. Relevant connections on this professional networking platform will lead you to many opportunities. The only way to make those connections effective, however, is to interact with them. How can you do that? Post updates, like the updates of your connections, comment on their blog posts, publish your own blog posts, and become part of LinkedIn groups relevant to your industry of choice.
Stay focused! It's possible to continue your professional growth after taking a career break. You just need the right strategy.
Stephanie Proper is a blogger and career strategist. She currently runs her own website called ProperResumes where she gives tips on how to write a professional resume, get a dream job, and build a successful career.
Article source:
https://articlebiz.com
This article has been viewed 2,342 times.
Rate article
This article has a 3 rating with 22 votes.
Article comments
John · 4 years ago
Thanks for sharing such info. good post
---