Everything you should know about short-term business loans in the UK
Author

Ameya Deshpande

Published

March 7, 2018

Word count

605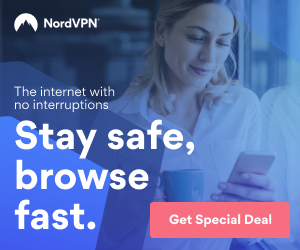 A short-term business loan can be a quick fix solution for funding your business operations which could be going through a temporary downturn. In the UK, this type of loan can be obtained for few months or years, depending on terms of your lender. You normally pay a weekly or monthly interest until maturity when the entire principal amount must be paid back in full.
Since the liquidity crisis in 2008, lenders across the UK have been cautious to lend money to struggling businesses who also have an adverse credit score. However, the situation has improved dramatically in recent years as the government has partnered with major banks and institutions across the nation outpouring funding to small medium enterprises (SME). There has also been a surge in number of online lenders offering unsecured loans with minimum requirements to qualify for them.
Where Can You Get a Short-Term Business Loan?
In the UK, you can get a short-term business loan through banks, credit unions, and online lenders. The process is usually cumbersome with banks, as they typically have strict conditions that need to be fulfilled regarding your operating history and performance. They also have long application processes and would also require you to place some sort of collateral. There are banks like Yorkshire Bank & Natwest Bank that can offer you short-term loans of to a fixed amount. The major advantages of selecting them would be that they are well reputed and there is transparency with their terms.
Then there are online lenders that provide unsecured business loans on a short-term basis. The approval takes only a few hours in some cases, and you can get funds transferred to your account immediately. The conditions required to qualify are also less stringent than banks, as they would only require you to have about a few months of constant revenue. There are plenty of online lenders out there like Funding Circle and Fleximize where you can borrow large amounts if you have favourable revenue stream. It is also possible for businesses with bad credit history to get a short-term loan from online lenders as the requirements are not that strict.
Know Your Risks
The risks of your short-term loan depend on whether it is secured through collateral or not. If you obtain an unsecured loan, you will typically pay a relatively higher interest rate as compensation to risk faced by lenders. Normally, these types of loans would also entail strict penalties for loan default. Further, if you miss a deadline for repayment, the situation can become more complicated, depending on the terms of the lender on extending the repayment deadline. You could be forced to pay higher interest on accumulated debt which could risk your business spiraling into bankruptcy. It is also not easy to judge the reputation of lenders when borrowing a short-term loan, as most of online lenders are relatively new on the market.
How Should You Spend Your Short-Term Loan?
You should always have a detailed plan on how you will spend the money in your business and how it will be repaid. There are many ways you can use a short-term loan, but here is a list of the five most important ways it can be used for:
Meeting payroll expenses

Meeting future expenses to buy inventory

Covering working capital needs

Resolving gaps in cash flows

Ensuring liquidity for unforeseen events in the short-term
If you are a small business that needs urgent funding to cover gaps in capital or stock up inventory before an important selling period, then a short-term business loan could be exactly what you need if you take all risks into account.
This article has been viewed 2,163 times.
Article comments
There are no posted comments.