Where to swim in Athens
Travel & Leisure → Travel Spot
Author

Julia Murphy

Published

July 25, 2018

Word count

1,173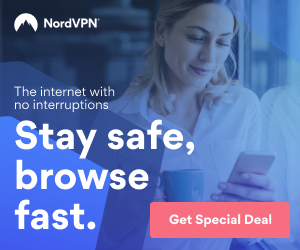 Athens is not only a capital, a large city with important museums and amazing historical sites, elegant shops and vivid nightlife. Although the ancient Athens was not built by the sea, today a big part of the city is located by the sea. The nearest beach is only 15 km from Athens centre. That means you can easily spend a day on a beach, swimming and sunbathing in the crystal waters of the Saronic Gulf, the Euvoic Gulf or the Aegean Sea. Especially if you go 30-40 km from the centre, the sea waters are so clear and blue that you feel like swimming on an island. Here, you can find the best regions to do so.
In the Saronic Gulf
Alimos and Faliro
The beach of Faliro is located at the point, where Athens Riviera begins. Only 15 km from Athens centre, it is the best alternative to sightseeing during a hot day. It is organised, family-friendly, and Faliro is a nice suburb, where after swimming, you can eat in a tavern or drink coffee. The same applies for Alimos, a few km from Faliro. The beaches are organised with sunbeds and water sports facilities, and the impressive thing is that you are so close to Athens and you can go there by tram in less than half an hour!
Glyfada and Voula
Glyfada is one of the most popular seaside districts of the capital, and it has also wonderful and cosmopolitan beaches with clear water, sunbeds, water sports facilities and elegant beach bars. You can spend your day in the area because Glyfada is also a perfect spot for shopping, bar-hopping and eating, things you can do after swimming and sunbathing on the beautiful beach. Voula is the suburb near Glyfada, is located at the end station of the tram, and you can find there a nice, organised beach.
Vouliagmeni and Varkiza
When you go further to Athens Riviera, 25 km from city centre, two wonderful and organised beaches are among the best choices for swimming in a close distance. Asteras Resort and Plage of Vouliagmeni have clear waters and facilities for water sports, such as ski, surf, kite surf, canoeing and water games. They are family-friendly thanks to their activities and their shallow waters. The entrance fee in Asteras Resort is 30€, but in Plage Vouliagmeni only 5€. You can go there by bus. Varkiza Resort is located next to Vouliagmeni, and it offers a beautiful shore with two beach bars, water sports facilities, taverns and luxury restaurants. The route from Vouliagmeni to Varkiza by bus is just breathtaking.
Lagonissi, Anavyssos and Saronida
From this point, as you go to Cape Sounio, the beaches are more beautiful and the waters clearer and more attractive. These areas are the places where Athenians have their summer residences. Organised beaches with vivid beach bars as well as undiscovered caves all over the coastline are the main characteristics of this area. During summer, the region is full of beach bars, taverns and clubs where you can have fun until late at night. You can go there by public road transport.
In the Aegean Sea
Sounio
The beaches in the district of Sounio, about 60 km from Athens are by far the best beaches you can find in Attica, swimming in the Aegean Sea. K.A.P.E. is a small bay with turquoise waters, but it is not organised, while Legraina is a long, sandy beach with sunbeds and two beach bars. A wonderful beach is also that under the hill, where the ancient Temple of Poseidon is located. It has sunbeds, umbrellas and two traditional taverns with seafood. The feeling of swimming and eating with the breathtaking view of the temple is unforgettable. All of these beaches have no entrance fee. You can go to Sounio by public road transport.
Porto Rafti
On the eastern side, 35 km from Athens, the beach of Avlaki Porto Rafti is a wonderful sandy shore with the clearest waters you can find after Sounio. The plage has Blue Flag thanks to its crystal waters and the facilities it offers, such as sunbeds, umbrellas, beach bar, lifeguard and locker rooms. It is also family-friendly because together with the abovementioned, it is an enclosed place that offers also free parking. In Porto Rafti, beautiful beaches are also the bays of Agios Spyridon and Erotospilia, but they are not organised and get very crowded at weekends.
In the Euvoic Gulf
Rafina
On the northeast side of Attica, in the district of Rafina, 30 km from city centre, in a close distance to the second port of Athens, is located the beach Kokkino Limanaki (Red Port), an impressive shore with red sand. It is not organised, but on the hill above the beach, you can find a modern café-restaurant with breathtaking view. You can go there by bus. In the area of Rafina, you can also find other beautiful caves and rocky formations to swim in crystal waters.
Nea Makri
After Rafina, as you go further to Marathon, Nea Makri is a friendly area with many unorganised beaches with deep blue waters. La Costa is the only organised beach in Nea Makri, which offers also a popular beach bar and free sunbeds.
Schinias
50 km from Athens centre, the beaches of Schinias are organised and ideal for water sports, such as canoeing and ski. Some of them have no entrance-fee, but you have to pay for the umbrellas, while other have an entrance fee of about 5-10€, but the sunbeds are free. They are perfect for young people as well as for families. The most famous beach in Schinias, Karavi, is a beautiful place with a pool, two beach bars, grass, lifeguard, beach volley, loud music and many events. You can go there by public road transport.
Athens has a great asset, which can not be easily found in other destinations. It has many beautiful islands in a close distance (that means 1-2 hours by ferry). The islands near Athens are located either in the Saronic Gulf or in the Aegean Sea (Cyclades). They are numerous, and each of them has something really different to offer. If you can't decide which island to choose, you can definitely explore more islands as the distance between the islands is very short. Greek Island Hopping near Athens is a must, and you can simply organise it after reading this article!
Saronic islands
The Saronic Islands have as general characteristics the small beaches surrounded by verdant nature, just like in Attica, and the picturesque ports you see as the boat approaches the island. You can go from one island to another in less than one hour, and the Saronic Gulf has mainly calm and shallow waters, ideal also for kids.
Cyclades
The Cyclades are located in the Aegean Sea and impress with their stunning beaches and the turquoise waters. White-washed houses and dry landscape give these islands a wild character. Some of them are located near Athens (1-3 hours by ferry) and can be combined all together in an amazing Greek Island Hopping!
This article has been viewed 1,049 times.
Article comments
There are no posted comments.