Escape to Greece Without Having To Take A Ferry
Travel & Leisure → Travel Spot
Author

Julia Murphy

Published

October 8, 2018

Word count

571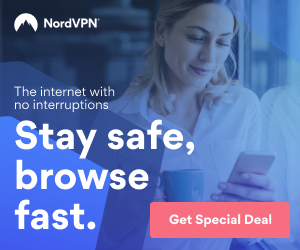 Getaways to enchanting beaches without a ferry
Chalkidiki, Pelion, Evia, Messinia are only a few of the seaside destinations of mainland Greece, which have no reason to be jealous of the Aegean and the Ionian Islands. If for various reasons your mood this season is not related to picking up a ferry for your trip, the mainland of Greece offers countless choices for your swim and relaxation!
These options are often chosen by residents of the large urban centers. They usually take advantage of them even for short-term getaways. Mainland Greece has its own beaches that can impress any traveller and are accessible in a few hours without having to enter a ferry.
Mountain and sea combined in one paradise destination! The beautiful Pelion is an excellent choice, about four hours from Athens. Impressive beaches with clear waters, hidden in the green forests of Thessaly. One of the most famous beaches of Pelion is the picturesque and imposing Mylopotamos, with separates in two by a rock cluster. The stunning Plaka beach is located between the beaches of Aghioi Saranda and Agios Ioannis. You will love its clear waters and lovely pebbles scattered all around the area.
Finikounda, a small fishing village that has become one of the most important tourist resorts of Messinia. The beautiful and quiet seaside village is surrounded by large sandy beaches, constantly gaining the preference of the world.
Undoubtedly one of the most favorite destinations for those who find themselves in Northern Greece, Halkidiki offers choices for all tastes, quiet but even more... noisy. One of its most famous beaches is Vourvourou, a tourist resort located at the northeastern tip of Sithonia. The area is surrounded by pine-covered areas and exotic beaches with turquoise waters.
Another very impressive beach of Sithonia, with clear blue waters, is the famous beach of Kavourotrypes, which reminds of an exotic island. Kavourotripes is not a single beach. Along the rocky coastline there are well-hidden coves that hide the sandy beaches, creating a beautiful scenery.
About two and a half hours from Athens, on a path in which the pine trees alternate with the fir trees, Limnionas in Central Evia is a beautiful pebble beach which also has dark sand. It is a favorite destination for lovers of free camping and has views to the Aegean sea.
The enchanting Kalogria beach in Stoupa in western Mani is another attraction for your holiday escape without the choice of a ferry. Fine golden sand and clear blue waters guarantee a wonderful getaway.
Sivota in Thesprotia is a picturesque seaside village on the Ionian coast, where the green landscape is embraced by the sea. This place is surrounded by the islands of Agios Nikolaos and Mavros Oros and is only half an hour from Igoumenitsa. Mega Ammos, Mikri Ammos, Bella Vraka are some of the beaches of the area with crystal clear waters.
Last but not least, you might like to visit Lefkada. Even though it is an island, you can reach Lefkada by car, as it is connected to the mainland by a bridge. You can access this beautiful island without having to take the ferry. It has beaches for every taste, with Porto Katsiki and the Egremni being in its top 5. These beaches are actually famous all over the world.
In case you are not into a road trip mood you can try a bit of Greek island hopping. The choices are endless!
This article has been viewed 965 times.
Rate article
This article has a 4 rating with 1 vote.
Article comments
Nidhi Kumari · 2 years ago
Hi, Nice article. Chilling with friends is always been a sweetest part of every one life. While reading this article I realized that every one has to plan outside tour once in year.
---
Holiday To Greece Islands · 2 years ago
I have visited Thessaloniki and Meteora (as well as Athens) on mainland Greece, and I'm now intrigued to check out Vikos Gorge, Veria and Vergina to my list for next time :-)
---