Walking and Cycling to School: The Lessons Your Children Need to Know
Author

Shannon Clancy

Published

January 8, 2019

Word count

720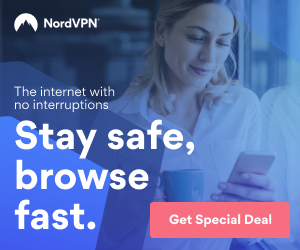 When it comes to transport, walking and cycling are some of simplest ways to get around. For your kids, it helps them stay active, see the world around them, and get familiar with everything from road rules to stranger danger.
As parents, it's your responsibility to teach your children important safety lessons about getting to and from school (See https://www.realinsurance.com.au/car-insurance/school-safety) – especially in their younger years. From how to cross the road, to the risk of using electronic devices while walking, there are many things to consider to keep them safe. This isn't a call to be on high alert, but it's worthwhile to teach your children a handful lessons to keep them safe while travelling to school.
How to be a safe pedestrian
Learning to cross the road is a basic lesson, but it's also one of the most important. Keep in mind that roads are designed with adults in mind. Children are easily distracted, much smaller to the driver's eye, and do not have the same grasp on road safety as you do.
The easiest lesson to teach your kids about walking on and near roads is the "stop, look, listen, think" rule. Here's the breakdown:
● STOP. Stop one step back from the road with a clear view of both lanes of traffic.
● LOOK. Make sure to look in all directions for approaching traffic.
● LISTEN. Keep your ears open for traffic sounds in all directions.
● THINK. Finally, think about whether it's safe to cross the road. When doing so, continue looking left to right.
Whenever you can, make being a safe pedestrian a positive experience. Use the time to quiz your child about road rules, talk about the safest places to cross and play, and get them to tell you what they're hearing, seeing and feeling.
Cycling to school safely
Are your kids more into cycling than walking? Learning to ride a bike is another great form of exercise. That said, it can also be a dangerous activity if your children aren't properly instructed on safe cycling practices.
Before they even hop on a bike, you need to teach them a few basic lessons. For example, they should know to always wear a helmet, bright clothing, and covered footwear. You should also set up a maintenance routine, taking time to check that everything (lights, breaks, bell and tyres) is in top shape and roadworthy.
When it comes to the actual riding part, here are some simple lessons to keep in mind:
● Always keep left while riding on the footpath or road.
● Always give way to pedestrians.
● Walk your bike across the road.
● Always keep two hands on the handlebars while riding.
● Use your bell to warn others.
Riding a bike is as much about leading by example as it is about teaching. This means until your children can demonstrate safe cycling, make sure you ride along with them to supervise.
Using electronic devices while walking
They might be convenient and beneficial to our lives, but devices such mobile phones present a real threat to public safety. One specific threat is that of pedestrians using mobile phones while crossing the road.
According to national data, pedestrians account for around 13% of road deaths around the country. Worldwide, the problem has become so dangerous that some cities have made it illegal for pedestrians to text or look at their phones while crossing the road.
The fact is, we live in a society that's glued to screens. Whether your children have access to electronic devices or not, it's more important than ever to teach them safe habits, such as:
● Never walk while texting or talking on the phone.
● Never cross the street while using an electronic device.
● Don't walk with headphones on.
● Be aware of your surroundings.
The same lessons should apply to parents too. So when you're walking your children to school or picking them up, lead by example and keep your eyes focused on your surroundings and your devices stashed in your pockets.
Although these are simple measures you can take, they are essential to keep your children safe when they're commuting to school. Get them into good habits as early as possible to make their experience as safe as possible.
Shannon is a dedicated father to two beautiful children who keep him on his toes! As Marketing Manager at Real Insurance (https://www.realinsurance.com.au/) and with over 10 years dedication to the company, he is committed to helping to ensure Australian families are protected.
Article source:
https://articlebiz.com
This article has been viewed 1,589 times.
Article comments
There are no posted comments.