Automate FTP Downloads and Uploads with FTPGetter Professional
Computers & Technology → Networking
Author

Vladimir Davidenko

Published

January 29, 2019

Word count

517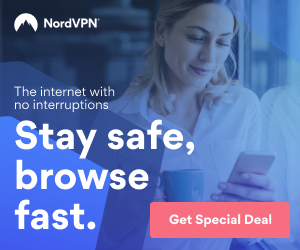 For those who work with web development, accessing and using files stored on remote FTP or SFT servers is often a daily part of the routine. Whether you're manually installing a theme or plugin for WordPress or synchronizing files between a local and remote server, using a basic FTP client provides an instantly familiar environment. Unfortunately, these clients are also severely limited when it comes to speed, responsiveness and features sets. They typically offer no way to synchronize files and, oftentimes, you can only upload or download one file at once. Most don't even provide a decent file-searching function, which makes them practically impossible to use for all but the simplest of occasional tasks. The web-based FTP clients, such as those provided by many hosting companies, tend to be even more limited. Fortunately, there's a better way - FTPGetter Professional does away with these limitations and instead lets you automate FTP and SFTP transfers.
Automated Synchronization Made Easy
FTPGetter Professional can automatically monitor changes between local and remote servers and update files and folders as necessary to ensure that both are always kept current. This process also negates the risk of human error by automatically tracking file versions and making sure that current data never gets overwritten. You can define scheduled tasks using a simple wizard-driven interface. For example, you can have the program check for new file creations or updates once per day, updating them as necessary to ensure that both copies are current. All you need to do is pick a suitable time and date and select the file types you want FTPGetter Professional to pay attention to. Thanks to support for file masks, you can easily specify which file types to check by adding the file extensions for those types. If you prefer, you can also use the built-in terminal emulator, which lets you connect to remote servers and execute commands using a command-line environment. The software supports batch processing as well, so you can work with FTP or SFTP directory structures of any level of complexity.
How to Use FTPGetter Professional
Right from the outset, FTPGetter Professional is designed to save you time, and that means keeping the learning curve down to a minimum. To that end, it provides an instantly familiar user interface that, at a first glance, looks like many standard FTP clients. Under the hood, however, it's a very different matter, since this software provides the advanced (yet easy to use) functionality that you need to streamline your workflows. You can add and manage as many FTP or SFTP server profiles as you wish and create and edit them without any restrictions. You can create automated tasks using the simple, self-explanatory automation task wizard, in which scheduling a task is a three-step process that usually takes only a couple of minutes to complete. There's also a Site Explorer to help you navigate multiple servers, and intuitive context menus are available by right-clicking the mouse. Finally, you can even drag and drop files and folders directly from Windows Explorer just like you would when moving or copying files on your computer.
FTPGetter 3 Professional helps manage data transfer workflow and automate FTP and SFTP transfer tasks by taking control of uploading and downloading files and folders.
Article source:
https://articlebiz.com
This article has been viewed 1,597 times.
Article comments
There are no posted comments.