How I Turn Promotions Into Risk-Free Cash, And You Can Too.
Sports & Recreations → Casino-Gaming
Author

David Geoghegan

Published

March 14, 2019

Word count

822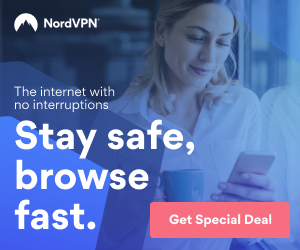 How I Turn Promotions Into Risk-Free Cash, And You Can Too.
A few years back I decided to leave Ireland and set out into the world to travel, I had no real plan but knew I wanted to try to make money working from my laptop. So I could live on my own terms.
After 3 months of traveling the usual Asia backpacking scene, my money was dissipating at an alarming rate. I decided I needed a safety net in case I couldn't work online and didn't want to end up working in the back alleys of Bangkok. So I booked a flight to Australia where I could work for the man if I couldn't figure out the whole internet money thing.
I began developing IOS apps through an online course in 2015, just as the market became saturated and it was an uphill battle to make any money. It was added to the pile of failed and half-hearted business ventures.
Soon after I began looking into other opportunities online to make some income so I could keep the dream of perpetual travel and financial independence alive. I began researching FBA (fulfilled by Amazon) drop shipping, basically selling products through Amazon.
A huge dose of luck just in time!
During my research from a beachside cafe in Perth, I stumbled across a guy from the UK who subsidized his adventures and his FBA business with something called no-risk matched betting. He was not selling anything, just telling a story. I was intrigued.
After doing some research online I realized people have been doing this in the UK since 2012, then I came across a basic guide that involved me placing $30 on a betting site to get a $30 sign-up bonus awarded. The tutorial claimed in 20 minutes I would have my original money back with a guaranteed $20 profit from the sign-up bonus I had left over. All without any risk apparently, seemed suspicious.
After some research and reading some Wikipedia and Huffington post articles about it, I was confident that I wasn't being swindled. So I went through the steps, in the end to my exhilaration I made my first risk free profit. Two things excited me, neither of which were the easy $20 profit I just made.
Exciting thing №1
I knew I could replicate it with other bookmakers and make some quick cash to get me onto my next Adventure. (In a cafe in Buenos Aires as I write this)
As we all know the gambling industry in Australia is bonkers, so bookmakers pay a high price to compete with each other, some offer over $500 bonuses to sign up. I used all these sign-up promotions bookmakers tempt us with to turn them into no-risk profit the exact same way I did for the initial $20. I made over $500 in the first 2 weeks, I was hooked.
Exciting thing №2
The second thing that really wet my whistle was that although the tutorial was great, it was targeted for the UK market exclusively. I kept telling my friends to get involved but even though it's fairly easy to do, matched betting can be difficult to explain to somebody in a two-minute chat.
So with the extra cheddar cheese and time I freed up by not having to do real people work, I travelled & decided to set up a free resource for matched betting in Australia similar to the UK one that helped me out so much.
Alas, matchedbettingoz was born, a step by step guide to help anybody learn how to convert sign up offers into guaranteed cash. It was initially going to be just for friends and family and I planned on investing my earnings into the Amazon FBA business and moving on, then I noticed some emails coming through from people stumbling across my tutorial, a lot of people wanted to get involved. So I decided to answer the questions I wanted to know in the beginning and over 2 years later I am still doing it. The site has evolved quite a bit but is still completely free.
I now receive emails from people looking for help getting started as they travel around the world in the same position I was 2 years ago. It's very gratifying knowing I am in some small way helping people enjoy their lives that little bit more.
I have kept everything on the site 100% free over the past 2 years so that anybody can get involved, just like when I first stumbled across it.
I would suggest two things, first and foremost, do your own research. Never trust a random guy on the internet, even one this handsome and trustworthy. Second, have a read of the matched betting Australia tutorial and when you're ready, just try it for yourself, it very well may just change your life.
I'm investing my profits into travelling and bitcoin, I hope you do something fun with yours!
All the best,
Dave
This article has been viewed 1,353 times.
Rate article
This article has a 5 rating with 1 vote.
Article comments
There are no posted comments.