7 Best Mother's Day Flowers 2019
Author

Sasha Middleton

Published

May 19, 2019

Word count

811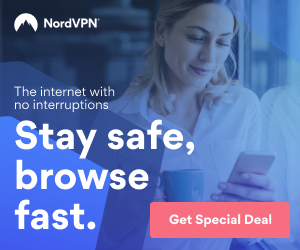 The Society of American Florists puts Mother's Day, celebrated on May 12, 2019, as the second holiday commanding more purchases of flowers. This is not a surprise because one of the common mother's day centerpieces is a beautiful flowers arrangement. Sending your mother a beautiful bouquet of flowers to celebrate Mother's Day shows her how much you respect and love her.
However, with the presence of a variety of flower types and arrangement and floral gifts, it often becomes a challenge to choose one that is perfect for your mom. Do not just choose the fresh flowers type and arrangement that looks the prettiest or hurriedly choose a flower bouquet. You should first understand the fact that different flower types and arrangements usually have different meanings and a rich history. You should either choose a flower type bouquet that is able to match the personality of your mom or choose the flower representing her birth month.
Consequently, here is the different flowers for mom for you to choose from.
Rose - Rose is a classic flower and thus suitable for a traditional, smart and sophisticated mom. Depending on the particular color boom that you choose, a rose can also have different meanings. For example, pink roses are used to communicate appreciation and admiration while yellow roses are for communicating friendship. You should avoid the use of red roses which are traditionally used to represent romance.

Tulip - Tulips are also available in different colors with each used to represent different meanings. For example, purple tulips represent loyalty while pink tulips represent affection. For white tulips, they are used to symbolize cheerfulness.
Other varieties of tulips include French, lily-fringed, parrot, fringed, and many more. Tulip, regardless of the color choice, is an archetypal spring flower for mom guaranteed to cheer.
Peony - Peony flower is available in different shades such as purple, white, red, and pink. Admittedly, while Peonies are more accepted traditionally for weddings, used to represent happy marriages, they can still also be used for Mother's Day. That is because Peonies also represent healing, honor, and richness. They often grow quite large and hence you are guaranteed of having one of the eye-catching mother's day centerpieces if you have a bouquet of Peonies. Also, these flowers for mom smell wonderfully.

Orchid - This is the best type of flower arrangement to present to a trendy mom. A trendy mom loves and appreciates exotic styling, bold colors and new fashions. An Orchid technically means delicate beauty and so you should be able to determine whether your mom will accept or reject such a comparison. Orchids are also available in a variety of sizes and colors with the pink orchid being popular for representing femininity, pose, and elegance.

Carnation - This is the traditional gift flower type used for Mother's Day. The use of the carnation flower for Mother's Day dates back to around 1908. This is when the founder of Mother's Day by the name Anna Jarvis sent her mom's favorite flower in the form of white carnations to every mother who attended the death anniversary of her mother in West Virginia. This act prompted President Woodrow Wilson in 1914 to finally announce the first national Mother's Day celebration.
Pink carnations represent a mother's undying love while white carnations represent unconditional/pure love or good luck. Also, note that a freshly cut bouquet of carnations lasts longer compared with other flowers for mom.
Lily - A bouquet of freshly cut lilies should be presented to a mom who has high energy, a source of inspiration and a joy to be around. Casablanca lilies represent celebration while day lilies signify enthusiasm. If your mom is ambitious then you should gift her stargazer lilies. For a majestic mom, gift her calla lilies.

Alstroemeria - While we often see this type of flower almost everywhere, not many people know its name. These flowers are called alstroemerias meaning aspiring and they are often colorful and long-lasting. The alstroemerias are a perfect gift for mothers, who are passionate, poised, refined and love surprises.
Consider the mothers day flower delivery list provided above to help you choose your mom's favorite flower. You will not go wrong by gifting your mother any of the above mother's day flower specials.
Mother's Day Flower Special according To Mother's Birth Month
January: Carnation

February: iris, violet

March: daffodil

April: daisy, peonies

May: lily

June: rose

July: delphinium

August: dahlia, gladiolus

September: aster, forget-me-not (Scorpion grasses)

October: marigold

November: chrysanthemum

December: poinsettia, narcissus, holly, paperwhite (Narcissus papyraceus)
In conclusion, it is important to note that you can purchase a bouquet consisting of a combination of different types of flowers and floral arrangement. As one of the mother's day centerpieces, any of the flower type chosen should be accompanied by a thoughtful card. You cannot go wrong when you use the mothers day flower delivery list above.
This article has been viewed 1,122 times.
Article comments
There are no posted comments.