And The Journey Begins
Sports & Recreations → Casino-Gaming
Author

Arlene Mirafelix

Published

June 2, 2019

Word count

1,118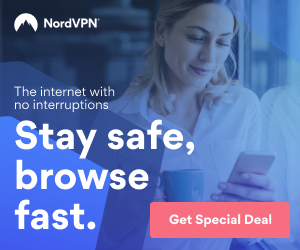 I took a Bachelor of Science in Nursing, but I ended working in a casino; yes, nursing players, gaming chips and cards instead of giving tender loving care to hospital patients. Not for the love of it, but the love of traveling. I was born in the Philippines, at one of its unknown exotic islands but grew up in the city where I was, as a matter of fact, believe it or not, ostracized from the world. I guess that happens when one is deprived of their childhood. Working in a casino allowed me to see places I never dreamt I could set foot on. I was privileged to visit all these countries for work purposes, and the benefits I get is the incredible opportunity of having the pleasure of seeing every country's beauty. Let me present them chronologically in a nutshell.
Malaysia
Young as I was. I hardly remember the city of Kuala Lumpur, but I absolutely have a vivid recollection of how the state of Pahang is; known for its cool temperature and mostly light rain showers – Genting Highlands where almost every day is a walk in the clouds. Nothing beats the morning but the smell of coconut milk on Nasi Lemak, the famous rice meal in Malaysia with peanuts and anchovies on top. TerimaKasih semua!
Philippines
The pearl of the Orient, my mother country, my root, and my homeland. Manila take me back to Manila. Ah, the most crowded place I have ever been to wherein despite its numerous types of transportation, the commute remains a challenge. Manila is a place you would be excited for the first time, especially the green areas of Bonifacio Global City, otherwise take the outskirt, towards the east for a tranquil trip or north for a seemingly city like trip and head back to the airport at wee hours in the morning to steer clear of the traffic jam. Tabi, tabi po!
My very own homeland, the country who has given me grit – to grow, make mistakes, break rules, and take risks and uprooted my casino genes. The genetic that stood the test of time and never wavered for two decades metamorphosized into what deeply resonates within what I strongly feel.
Cambodia
If you are up for an exotic experience, visit Cambodia- The Kingdom of Wonder where awe and wonder are endless. Locals are easy to please, sweet and friendly people. A simple effort of "Chom Reap Sour" (I hope I spelled that correctly), clasped hands and bow at the same time tickle them fancy. Explore the street, get high with exotic street food. Try and love them or brush off and turn a blind eye, regardless, locals will love to walk you around and be awed.
I love Cambodia; its people and culture are incredibly respectful. The longest that I've ever work at, is this Kingdom of Wonder. And so, it does not come as a surprise how did I end up speaking their language. One day, I'll be back to Cambodia! I am proud enough to be one of the inspiring casino executives of several casinos in Cambodia, let alone be known as one of the table games gurus for the biggest casino ever built in the country.
Indonesia
Halo Pak! Wonderful Indonesia – a suitable tagline right as soon as you disembarked to an island bordering Singapore. A place to relax and be hyped up at the same time with numerous "discotheques", so they are called more than a decade ago or better known as clubbing for millennials. You get to be hyper and on the other side is the wonder of beaches in Batam. An island less than an hour from Singapore via ferry.
Tanzania
Has anyone heard of the blue diamonds? No, I am not referring to extremely rare blue diamonds or Sapphire but its spitting image Tanzanite. A stone may be found only in Tanzania, a country located in East Africa, a mecca of safari surrounded with beautiful parks and beaches at the coastal areas.
Ivory, it may be so precious and scarce; it must be, I wholeheartedly love elephants. But another scarce em that this country has is ebony. Pretty awesome. Because for someone who is not reading widely enough, the color black is associated with Africa so much but certainly not at all. Ebony and ivory as the song goes, "live together in perfect harmony," yes Africa is a habitat of ebony and ivory. Asante Tanzania!
Singapore
A country of grandeur where safety and cleanliness are at its finest. The beauty of it all, everyone is smart, and life is a bullet reaching the pinnacle in a blink of an eye. A busy city where no one can be lethargic, or you will never win and get to where you want to be. Savor an authentic Chinese food, tasty chicken dishes and satisfy your sweet tooth over a variety of desserts. An awesome place, lah.
Sulaimaniyah
Who could have thought that a woman like me has gone to Iraq areas – Sulaimaniyah close to Turkey. A country enclaved with mountains alongside Iran and Syria and is known as the Paris of Iraq being called because it is the only region in Iraq with more freedom and with locals that embrace diversity.
Scary as it may seem, but not a single strand of my hair ever agitated at all. Locals are friendly, although you seldom see women at work. Oh, I love being a local woman in this country. I get to stay at home, and do nothing? Oh, I will think about it as I cannot bear a single moment of idleness. Rojbas everyone!
Fast forward over twenty decades ago, aside from able visiting Macao, Thailand, and Myanmar, I am now in a country known for its natural wonders: beaches, parks, laid-back life, and its outback, and of course, Kangaroos, Koalas, and Dingos. This is not one of my casino work trips, but I am holding all the hearts in a deck of a card, you know what I mean. Following my heart with high hopes of reaching my ultimate bliss, if you know what I mean. It could be bliss or a miss, we will have to wait for the rest.
One common denominator, being on any foreign lands, live with the old adage "When in Rome, act like Romans." is But my heart still beats for the "Kingdom of Cambodia." My second home, my "Choum Reap Sour," where life is so simple and affordable. All these add spice to my travel and has helped me to create a vivid casino news bulletin. Follow me on my trails to the gaming industry, to the intricate world of table games
A seasoned gaming executive unraveling ways out of the box to reach the pinnacle of her dreams. Let us join her journey in chasing the stars over the horizon.
Article source:
https://articlebiz.com
This article has been viewed 3,440 times.
Article comments
There are no posted comments.