How to learn or improve English online and for free
Author

Matas Kairys

Published

October 4, 2019

Word count

552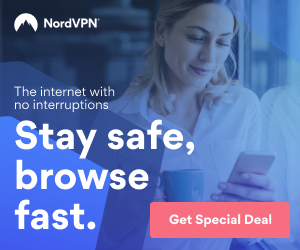 Here are the 10 FREE BEST TIPS on how to learn or improve English online :
In my opinion, the fastest way to learn English words is by memorizing only the most popular words. This memorizing technique does not work for everyone, but it helped me immensely. You can find the lists of the most popular English words by entering "Most common English words" in Google. The best list is "FREE 5000 word list".

Once your English improves, I highly recommend to start using a free Oxford English dictionary at lexico.com/en or buy a hard copy of it (POCKET OXFORD ENGLISH DICTIONARY – the vast majority of tricky English words used in literary books can be found here). It will help you to better understand some of the more complex words. You can access other free English dictionaries by typing "Definition word" in Google.

You can find out how a word is pronounced by using the internet – the most reliable website for this was created by the Cambridge University (you may type in "Pronounce English" in Google and then click on "Audio Pronunciation in English – Cambridge". When you use this website please click on "UK" for British pronunciation and "US" – for an American accent.

If you know at least the most basic words in English it's worth typing in "English basics" on Youtube, for example "Learn English in 30 Minutes – ALL the English Basics You Need" – this course will help you to learn the basics of English and to improve your English speaking skills too.

The internet is abundant in FREE online English courses which can be found by typing in "Free online English courses" in Google. If that's too difficult I recommend applying for English courses in your own native language.

My favourite listening material is IELTS and TOEFL listening links at Youtube – just type in "IELTS listening" or "TOEFL listening" at Youtube – IELTS and TOEFL are the world's two most popular English exams (IELTS is British and TOEFL is American) and by listening to these recordings you will not only improve your English, but will also prepare for these exams – they are often required by universities, employers or immigration agencies. I find these recordings very interesting too !

You can download lots of free audio books which can be also very interesting. Just type in "Free audio mp3 books" in Google. I recommend you these archives of free audio books : Youtube Greatest Audio Books, Librivox, Loyal books.

Listen to radio online – my favourite station is BBC 4 – because it broadcasts conversations NOT music (a great way to improve your English). You may listen to it by clicking "Listen Live" on their website.

You can watch movies and TV programmes online, just type in "Movies online" in Google (usually there is a small monthly fee for these services).

Although this tip is at the end of the list, but it could be one of the best – apps in your smart phone can help you to learn English too. If you type in "Learn English" in Google Play you will find a wide range of choice of apps which help you to learn English. How do you choose which app to use ? I recommend to choose the most popular or the most well-known and respected developers e.g. from British Council, Cambridge University, etc.
This article has been viewed 1,560 times.
Article comments
There are no posted comments.