What Do You See In The Mirror?
Author

Cheryl Gowin And Dennis Gowin

Published

December 30, 2022

Word count

557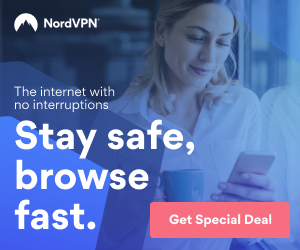 We may think a picture is worth a thousand words, but the same image does not look identical to everyone. The vision of yourself can be seen from three viewpoints: God's view of you, what the people around you see, and the picture you see of yourself. Each of these views can be very different. Today, let's investigate what God perceives and what we view when we look at ourselves.
What does God see? The Lord does not focus on the outside picture of us, as we tend to do; instead, God looks at our hearts. (1 Samuel 16:7) (1 Kings 8:39) In Psalms, David praises God for knowing us from the inside out. He acknowledges that we are wonderfully made. (Psalm 139:13-15) Jesus voices the assumption that we love ourselves when Jesus said, "you shall love neighbor as yourself." (Matthew 22:39)
Now, what do we see? Our self-view is a reflection of our self-esteem. That presents the question, what is self-esteem? Self-esteem is the way you think, feel, and act about yourself. Your self-esteem is affected by the level you accept, respect, trust and believe in yourself. Accepting yourself allows you to live comfortably with your strengths and weaknesses without excessive self-criticism or destructive pride. With a healthy self-esteem, you feel good about yourself. You appreciate your personal worth and respect your dignity. You acknowledge your value as a human being while clearly understanding your weaknesses. Your behaviors and feelings are consistent enough to give you an inner sense of continuity despite challenges and even failures in your day-to-day circumstances.
If you have low self-esteem, you may feel as if others won't like or accept you. You may believe you don't have what it takes to do well in anything. How you think about yourself can influence how you live your life, how you respond in various relationships, and how well you do in school and work.
Having good healthy self-esteem allows you to accept yourself and live life to the fullest. So what is the key to developing a healthy self-esteem?
As Christians, we are taught that God created us in His image. Even with this Biblical knowledge, many of us struggle with low self-esteem from time to time. However, negativity and excessive self-criticism can be habit-forming if we are not careful. When we consistently focus on what we view as negative in our lives, it can become challenging to see the good. We need to take time to focus on our good qualities and our positive characteristics. Consider making a list of what you do well and the points you appreciate about yourself. When you start thinking negatively, refer to this list. Put Post-It notes in places where you can remind yourself of your positive qualities. In your private prayer time, include praising God for your positive attributes, strengths, and accomplishments. Positive affirmations are a very effective tool in building self-confidence. It is okay to compliment yourself, celebrate your achievements, and reflect on the positives of your life. Give yourself a break. Don't be so hard on yourself when you don't do things just right.
Self-esteem can be pursued without harmful pride and with humility. Self-esteem can be cultivated within the boundaries of biblical wisdom. Remember David's words: I praise you, for I am fearfully and wonderfully made. Wonderful are your works; my soul knows it very well. (Psalms 139:14)
This article has been viewed 632 times.
Rate article
This article has a 5 rating with 93 votes.
Article comments
There are no posted comments.