Categories of Camping Tents
Author

Sonia Azrou

Published

December 29, 2019

Word count

610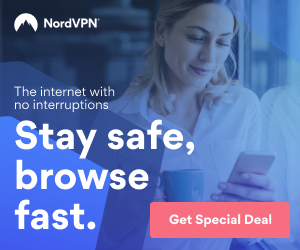 Camping tents are available in varying types and sizes. The market consists of various categories of such tents. However, it can be confusing to find one, especially when you are not well-versed with the various models available, plus their features. When you get to understand the different types of tents and their composition, it becomes easier to select the tent of your choice. You, therefore, receive ultimate satisfaction that will make you enjoy every of your camping adventure.
Below are the common categories of camping tents:
Dome Tents
In their standard shape, dome tents compose of the most straightforward structures. However, most of these tents are extended ones. Some of the examples under this category include:
a) The central dome which mostly contains symmetrical extensions on both ends. Such types include:
Personal tent- a one-room tent
Coleman Montana 8- a three-roomed tent
Coleman red canyon 8 tent
b) Extended dome types containing asymmetrical extensions. Examples here include:
Coleman Carlsbad 6 tent- a screened tent
Coleman Evanston 6- a screened tent- with a screened room attached to the main tent
The advantages of a dome tent are that; they are simple to pitch, are lighter than other tents, and contains a reasonable amount of headroom. The disadvantage is that the sizes are limited, and they tend to attract wind.
Tunnel Tents
Just as the name suggests, this type of tents are stretched out with poles that create arches. They almost always consist of equal heights beside the tent's main axes. They contain plenty of headroom. Examples include the tents with inflatable air beams, rather than the classic poles.
For family camping, the majority of the tunnel tents contain several rooms. However, these tents do not stand freely; you must support the front and rear sides properly. Laterally, the tent is very stable, but still has several delicate lines on the side.
Examples under this category include:
Eurohike Buckingham Elite 8
Coleman Rocky Mountain 5
Vango Stanford 800 XL
Other types of tunnel tents contain the internal triangular pressure bands, for instance, the Vango air beam tents.
The advantages of tunnel tents are that: they have equal pole length, are lightweight, and have proper space to weight proportion. The disadvantage is that the middle part can remain sagging, can quickly move with strong winds, and must be pitched perfectly to avoid shakings.
Wedged Tents
They compose of simple tent designs. Initially, they were made of canvas, supported by a steel pole on both sides. This type of tent contains poles that hold it up from both ends. Others may have a support material at the centre of the tent, and between the two poles. That is now the wedge.
The plus side of wedged tents is that; they are stable, easy to set it up, and they are available in various sizes. The disadvantage of such camping tents is that they are bulky to pack, and heavier to set up. They also do not have enough headroom.
Inflatable Tents
These are new types of tents in the camping arena. Its inflatable poles are of a deep-seated design shift compared to the ordinary camping tent poles. Such models do not have aluminum of plastic poles; instead, they need to be blown up either by mouth or an air pump.
These types of camping tents are still developing. Therefore, based on the manufacturer, their durability varies significantly. The advantage is that an individual can set it up without help since they are easy to inflate, and they do not require metal poles. The disadvantage is that they are mostly smaller in size, yet heavier. You must also have an air pump since inflation via mouth may be difficult.
This article has been viewed 1,481 times.
Article comments
There are no posted comments.