The 10 Best Destinations For The Motorcycle Camping In The United States
Travel & Leisure → Travel Spot
Author

Jimmy Cruze

Published

January 15, 2020

Word count

1,094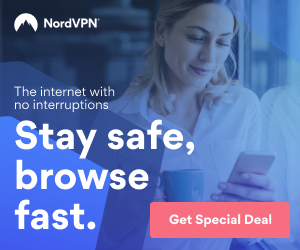 Do you have your tent ready and maybe your sleeping mat, camping stove, water bottle, and even your freeze-dried food? You are entirely prepared for a camping adventure, ready to sleep under the stars and relax in front of a warm fire. There is only one thing to solve.
Where to go?
Let's Find some of the best campsites in the United States. With a little more information, deciding where to pitch the tent could be as easy as A, B, C. Here are some of the best motorcycle camping locations.
Yosemite National Park, California -
There is a reason why Yosemite is one of the most popular national parks in our country. It is simply awesome and most of the park is designated as desert, which means that there are no cars, roads, electricity or anything else. There are 13 hiking trails throughout the park that offer a wide variety to choose from. Depending on the season reservations may be required, so plan ahead.
Olympic National Park, Washington -
If you want to see more ecosystems in a destination, the Olympic National Park is the place for you. Mountains, glaciers, and even a rainforest are part of this national treasure located along the north coast of the state of Washington. Equipped with a ring of almost 30 miles through the rainforest, this park also houses the largest Sitka spruce in the world. There are 16 campsites with more than 900 sites to choose from. For those less inclined to camp in tents, there are rustic cabins available throughout the year, but book in advance. They fill up quickly.
Zion National Park, Utah -
What is awesome about Zion is that it is big. Very big… So big that it takes your breath away. The sandstone cliffs of this amazing park are worth it for themselves, but they add the variety of plants and animals or the beautiful views and the real question is; What have you been waiting for? There are lots of hiking paths and trails of all lengths and levels, including the 14-mile trail that leads to the Kolob Arch, which, is one of the longest natural arches in the world. Another of the very popular attractions is the Subway, a tunnel carved by water erosion that is really something to see. The Subway does require an additional permit and if you visit during the summer you will need to enter the lottery to reserve a space. There is no lottery between November and March due to low demand. The park has three main campsites that fill up quickly so do not wait for the last minute. Although there are many other motorcycle friendly campgrounds in the area. It is advisable to consult the Zion Wilderness Guide before going.
Joshua Tree National Park, California -
The camping in Joshua Tree is not just an outdoor adventure; It is a rite of passage that all American citizens must complete. Joshua Tree is the jewel of our National Park system and, although desert camping may seem unattractive, J-Tree is the opposite. From the unique plant life to the incredible rock climbing to the simple hiking on the trails, Joshua Tree does not disappoint. The park has nine different sites to choose from, with most of the sites hidden in private, around, or under the giant rocks that make up the landscape. Some sites require reservations, but many are managed in order of arrival. Dispersed Camping is permitted, but it is necessary to register in advance to do so.
Acadia National Park located at Maine -
The Acadia National Park is located on Mount Desert Island, one of the eastern United States most glorious national parks. The Cadillac Mountain, the highest point along the east coast, offers beautiful views after a pleasant walk to the top. The park has two campgrounds: Blackwoods and Seawell. You can walk anywhere in the park, but these are the only campsites approved. Camping outside the campground is not permitted.
Assateague National Seashore, Maryland -
Another feather on the east coast would be Assateague, where not only can you enjoy nearly 40 miles of beaches along with swamps, forests, and more. There is even a pack of wild horses that swim and have fun on this barrier island. The camp is limited to two areas of the sea camp and four on the bay. During the coldest months, these sites are filled by order of arrival, but during the warmer months, it is strongly recommended to book in advance. Dispersed camping is allowed with a $ 10 permit, but can only be accessed on foot or by boat.
Glacier National Park, Montana -
Going west again, we find this paradise for hikers with hundreds of miles of trails through woods, meadows, and mountains. The popular Going-to-the-Sun Road is a 50-mile road that crosses the mountains and is worth driving. There are 13 campgrounds with over 1000 sites to choose from. Most are filled in order of arrival, but some require reservations. Dispersed camping is allowed, but only in specific locations and requires authorized permission.
The Grand Canyon National Park -
Grand Canyon Park is located in Arizona and known to be the grandfather of all the national parks. Are you interested in hiking all the way? Wear comfortable shoes and take your time, the routes can be challenging, but there are campsites in the middle and at the bottom. Reservations are required. There are three other campsites available and they say reservation is required for only two, but given the popularity of this park, it is probably not a bad idea to plan ahead. Camping outside the park is allowed with a permit.
Badlands National Park, South Dakota -
Don't let the name scare you. Stunning landscapes dotted with large rock formations and grassy meadows show that the Badlands are anything but bad. There are two campsites to choose from: Cedar Pass and Sage Creek. The first offers some services, while the second is primitive.
Ozark National Forest, Arkansas -
To the south, we find this not-so-small national forest that houses numerous swimming beaches, thousands of acres of water and more than 400 miles of hiking trails, including the Ozark Highlands. At 218 miles, the Highlands Trail is the longest and best known of the many forest trails. A trip to Blanchard Springs is also essential to explore the living caves. With more than 23 campgrounds that combine for more than 300 sites, the Ozarks can handle almost anything they want. Primitive camping is allowed throughout the forest, which means that the number of places to pitch a tent is almost infinite.
Jimmy Cruze is a Motorcycle Camping enthusiast and hobby mechanic who loves sharing his passion for the great outdoors and helps to operate a website specializing in Motorcycle Camping Gear. Browse their fantastic selection now!
Article source:
https://articlebiz.com
This article has been viewed 1,143 times.
Article comments
There are no posted comments.