Top Reasons Why You Should Choose Camping as Your Family Vacation
Author

Sonia Azrou

Published

January 24, 2020

Word count

517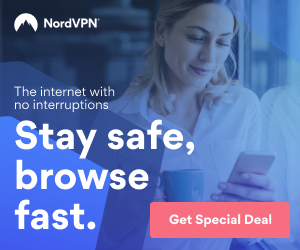 Are you thinking of taking your family for a vacation? Instead of going for an expensive hotel vacation, why not opt for a whole family camping trip. It's not only affordable but also offers enjoyment, which hotel vacations can't even come close to. When camping, you can carry a radio to keep you updated about the weather. During the day, your family can swim, fish, play volleyball and other types of camping games like badminton. Some camping sites have boat ramps, log cabins, paddle boats, and other more activities that will make your family camping more enjoyable and memorable. The following are some advantages of family camping.
It's active
Many modern children have obesity problems. Instead of taking your kids to a vacation where they will just sit down, you can take them camping where they can hike, swim, and do other outdoor activities. During camping vacation, you can control want your kids are eating hence ensuring they will stay fit.
It's educational
Your kids will get the opportunity to learn more about wildlife and nature. They will also line other life skills from camping like self-reliance, independence, first aid, and wilderness skills. Camping also gives your kids a chance to interact with nature naturally. This will teach them the virtual of appreciating what the environment ha to offer.
It's cheap
Camping is cheaper as compared to traditional vacations. Camping in state parks will cost you less than $100 per week. The biggest expense you will incur during camping will be gas and food. Eating food that you cook will be much cheaper than eating in a restaurant three times a day.
It's a way to get great quality time
When camping as a family, you will have ample time to spend as a family. It will be just you and kids in a quiet and beautiful outdoor environment. No video games, TV, movies, or other types of distractions which can keep from focusing. For families where both parents work and are ever busy, it's a wonderful way to reconnect with your children.
It's enjoyable
You will get an opportunity to spend time away from home where there is full of drams from kids. You can relax and enjoy yourself with having to listen and solve child complains.
You need the best camping gear when during your family vacation. A poor quality tent will get wet, making you and your family spend a cold night. Carry sleeping bags that are going to keep your entire family warm. Don't go buying all camping gear at once, makes use of what you have in your house before buying anything.
A camping vacation is an ideal vacation for the whole family because it's always something active and fun. It's a great and fun way to bring the family back together. Camping doesn't distractions like Game Boy, cell phone, or television. You just sit around a campfire and eat while listening or sharing scary tales until you fall asleep. Your family will love the fun and closeness memories you are creating. Camping is an adventurous and delightful way to spend your vacations.
This article has been viewed 1,519 times.
Article comments
There are no posted comments.