Finding The right Camping Tent
Sports & Recreations → Hobbies
Author

Sonia Azrou

Published

January 25, 2020

Word count

626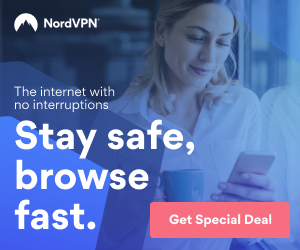 Who doesn't like camping? Getting in touch with the great outdoors can be a fantastic family togetherness activity, an excellent way to spend time with your own thoughts if going at it alone, and can be an incredibly romantic getaway for two people in love. No matter your reasoning, camping can be the perfect solution to many of life's little stresses. However, before you can start your adventure, you need to find the right camping tent, one that suits your personal needs.
Things to consider:
Camping is a very popular past time. It is a great way to relax, however, the type and quality of your gear can greatly impact the experience. Your camping tent is, quite obviously, one of the most important things in your venture arsenal. It can also be a bit of a financial commitment, with decent quality tents costing anywhere from a hundred to more than a thousand dollars.
Size: Size is, of course, one of the biggest factors you'll need to consider. Depending on the number of people, and/or the amount of space you'll need, the tent you choose should have adequate space.
Ceiling Height: The ceiling height of a potential tent is also going to play a role. If you are tall, you will want a tent that is tall enough for you to move around comfortably.
Angle/Pitch: This is another factor that is especially relevant to the taller crowd. If you plan on doing anything other than sleeping in your tent, be sure it has an accommodating angle or pitch to avoid a situation where you are only able to stand upright in the center of the tent. Stooping, crouching, and ducking are not very good for your back, either.
Storage Space: Having the appropriate amount, and type, of storage space, is also important. You are going to need enough storage to suit the number of people staying in your tent. Everyone has clothing and belongings that will be bringing camping with them.
Ventilation: The ventilation of the tent will correlate closely with the comfort level. Having enough windows, doors, and mesh panels can help greatly with air circulation, not to mention keeping cool. This is especially relevant when camping in hot weather.
The best of the best
For families:
Core 9 Person Instant Tent:
This family-sized 9 person sleeper tent not only offers the ultimate in space, but its large mesh ceiling also allows the whole family to sleep under the stars. It fits up to 9 people in sleeping bags but alternatively has room for two queen-sized air mattresses if you have fewer people.
For just the two of you:
Marmot Limelight 2 Person Camping Tent:
Lightweight, spacious, and easy to set up, this tent is one of the top options for freestanding 2-person camping tents available. The quality craftsmanship ensures that it holds well during any weather changes. This may be a bit pricier than some of the other tents available but the quality makes it well worth the price.
For single campers:
TETON Sport Outfitter Quick Tent:
This one-person pop-up tent is insanely easy (and fast!) to set up, unpack it, pull a cord and you're pretty much all set, all in under a minute. It has a sturdy micro-mesh ceiling, perfect for stargazing and getting close to nature. Well-made, it also comes with a limited lifetime warranty.
Whatever your camping needs, you should consider your equipment as somewhat of an investment. Broken, shoddy gear can completely ruin a camping trip. Your tent is where you will be spending much of your time so it makes sense to go for quality over saving a few bucks. Do your research. Do not settle for anything less than your ultimate 'home away from home'.
This article has been viewed 1,350 times.
Article comments
There are no posted comments.