Pool Cleaning and Pool Cleaning Equipment
Sports & Recreations → Hobbies
Author

Joel Brown

Published

February 13, 2020

Word count

471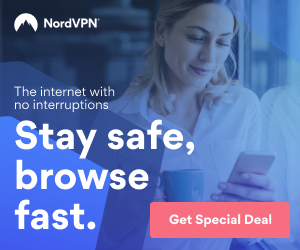 Why is pool cleaning so important?
So you've added sanitizing chemicals and chlorine to your pool. That should keep it clean, right? Wrong! You need to do way more to clean your pool than just add chemicals. Imagine cleaning your shower or toilet by pouring washing liquids and cleaners in but then not scrubbing or wiping away residue afterwards… It's the same idea, but on a much larger scale with a pool.
If you leave the residue behind or don't get rid of it, that attracts more bacteria and builds up and soon you start getting mold and algae growing in your pool. Once adding the chemicals, you need to scrub, vacuum, sweep and wipe everything – the floors, walls, tiles, surrounding wet areas and anything else involved.
The end line is that you need your pool to be clean and hygienic – otherwise you risk your health and the health of others using the swimming pool. There's also the fact that dirty pools are not great for commercial business or pool parties in your garden – people want to see a sparkling pool and trust that it is clean. This all means that you need to clean your pool, and regularly. You can do this yourself time to time, but it's recommended you also hire a specialist pool cleaning company who have much better equipment and chemicals.
So what are the different types of pool cleaning equipment out there?
So now you know you must clean your pool. How do you do that and what do you use? We list some of the common equipment here, and recommend you invest in good quality materials and technology now to look after your pool and keep costs down in the long run.
• Telescopic pole – you can attach nets, vacuum heads, hooks and more to these. They also extend length so are perfect whatever the size of your pool.
• Skimmer net – this helps collect debris in your pool – whether toys, leaves, or other weird bits you have floating around in your pool.
• Pool brush – use this to scrub the walls and the floor and surrounding tiling. Think of this as a big toothbrush. Different brushes are useful for different surfaces so look up whether you need to use nylon or stainless-steel brushes.
• Vacuum – very useful to suck up debris and good to use these often if you use your pool often.
• Robotic pool cleaner – like an electric toothbrush, these do the work for you.
• Chemicals and disinfectants – these could be water-soluble powders or liquid concentrates. Use these with a vacuum, brush or pressure cleaner.
• Sand filter cleaners – invest in this so that the water flows properly in your pool, otherwise you may have a clean pool in terms of tiling and floors, but still water which has collected bacteria and debris…
This article has been viewed 1,356 times.
Article comments
There are no posted comments.