Writings Don't Come Naturally
Author

Nani Azman

Published

February 2, 2020

Word count

693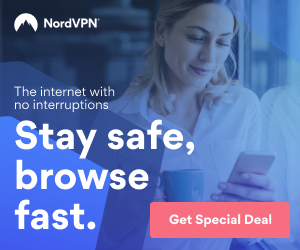 While others maybe have gifted talent in writing and writing does come naturally for them, the same can't be said for people like me.
When I was younger, I thought I have that innate talent buried deep inside me that maybe I could write because whenever I write something, I feel good and other people seem to like what I produce. So, I got, for the lack of better word, arrogant. Which leads to me abandoning the whole 'practice makes perfect' because I believe that things like writing will come naturally. Honestly, my first mistake.
So, as I get older, whenever I look back to my old writings, I would correct and proof read them. Basically I am my own beta reader (well at least the older me to the younger me). That's why I figured I have all the time in the world to get better and be better. This was my second mistake. Because as you get older, everything gets harder. Time is a scarcity. In between completing assignments for classes and courses, balancing having fun and being responsible and also a midst of procrastinating, I just don't have the time to sit down and write anymore.
And so, that's when it all goes downhill. I don't write anymore and I don't read anymore. I feel like the younger me is disappointed in me. I grow older but not wiser, unfortunately. I can literally feel my self-esteem and self-worth hit rock bottom. And the worst, worst thing is that I never write anymore. I spent more time having staring contest with the blank word document and losing the said contest because in the end of the day, I just turn off my laptop and go to sleep, letting every idea I have ever had just flew by and left me.
The nature of my studies and job requires me to do things other than read and write. And I have been so busy making a living, trying to survive that I forget to write and by then I have long forgotten why it feels like to finish writing a piece. That sense of accomplishment and pride, I just never feel that anymore.
Which is why I want to start writing again. Practice and practice and practice. But when I did, I was being hard on myself because I couldn't just pick up where I left off. Because I was not as good as I was before. I became worse. Hence, I need to start everything all over again. And mind you, I don't have the wonder and excitement of a child anymore. All I have is bitterness and exhaustion of a twenty-somethings adult. It's hard to start over when you feel hopeless and things like motivation and inspiration just keep fleeting from your grasp.
Which leads to me to take a break and took a writing job, one that allows me to be creative again. To use my writings as means to make a living and improve on my so-called talent. So, I got a job at an online gift shop and write fun things like gift giving occasions, weddings and birthdays and so on so forth. I'm not as good as I used to be but I'm getting there. Writing on the Printcious blog is one way I can improve. Hence, I take whatever crumbs I can get.
So, what I'm saying is, you can't make something perfect if it doesn't exist. Which is why you should start writing anyway. Make garbage, make clichés, make cheesy, make terrible. Just make. Do it. Build it into existence. If it falls apart, you can pick up the pieces. If there's nothing there, all you can do is catch the wind and being tired when storm starts to push you down. You can't fill in the blanks if you don't have the questions and answers. There are going to be loopholes and unfinished sentences, hanging analogies and stupid metaphors. But at the very least, you can see them. You can't fix a blank page.
This article has been viewed 1,422 times.
Rate article
This article has a 5 rating with 1 vote.
Article comments
There are no posted comments.