A Look at Adventure Motorcycles
Sports & Recreations → Hobbies
Author

Jimmy Cruze

Published

February 23, 2020

Word count

661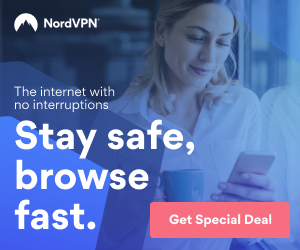 A motorcycle is an ideal vehicle for young people. They love to enjoy the ride of a motorbike. There are a so many types of bikes available in the market that it can be confusing when you have to choose one among them.
Here we are going to talk about the Adventure Motorcycle. Do you know what an adventure motorbike is?  These are the bikes usually having a large displacement single or twin cylinder engine that makes it best for not only on-road but also for off-road journeys.  We also know these as ADV bikes.  This type of bike is also sometimes referred to as a dual-sport motorcycle, or a dual-sport adventure motorcycle.
Advantages of an Adventure Motorcycle
Why is there a need to choose an adventure bike over others? Let's talk about some benefits of these motorcycles.
Extended suspension
An ordinary motorcycle is indeed suitable for on-road travel.  But if you want to go for an off-road trip or backwoods camping, it's better to choose an adventure motorcycle due to the fact that it has a suspension designed for both on and off-road travel.  It's longer suspension travel  helps you to absorb the bumps of off-road conditions, reducing the impact felt on not only your body but the rest of the bike and your gear as well.    The adjustable suspension makes it great for motorcycle camping because you can easily customize the suspension to account for the additional weight of your gear or a passenger.
Speed
If you are on a camping adventure you are probably not overly concerned about speed.  However, when you need to travel on the highways, adventure bikes are perfectly capable of accelerating and sustaining normal highway speeds of 50-75 mph and some are capable of speeds over 90mph!   Moreover, if you are fond of adventures and thrill, and ADV motorcycle has all the power needed for spirited on-road or off-road riding.
Ergonomics
It is one of the most significant advantages of an adventure bike. It comes with a functional design and lot of user-friendly systems like ABS, traction control, and different riding modes for every terrain and weather.  These features are beneficial to keep you safe because they can react faster than humans can.
These aids often give the rider more confidence, increasing the level of comfort and producing a more enjoyable experience.   After all you want your adventure to be fun and not fearful!  Any other bike that lacks these features is just not as suitable for dual-sport use.
Comfort
The comfort features of an adventure bike are outstanding. If you are on a long trip, these will provide you a comfortable ride, so you won't get as fatigued.
Almost every ADV bike has heated grips and seats so that you won't feel cold in the winters. You can even travel in the cold nights of January with this type of heating system.

If you are on a Moto-camping trip and don't have any facility to charge your electronics, then don't worry because its larger alternator on an ADV bike has enough power to plug-in your heated gear, GPS and charge your devices, without worrying about draining the battery.

The standard ergonomics of an adventure motorcycle ensures your comfort for the full day. You don't feel pressure on your neck, shoulders, back, wrists, and knees due to its high bars and low pegs, which are usually adjustable to fit riders of different size and weight.
Customization
The customization is effortless for adventure bikes because a lot of options are available in the market. You will find endless varieties of comfort, performance, lighting, and luggage systems. It is also possible to get an adventure-ready gear with all-weather riding suits and helmets having built-in communication systems.
Final Verdict
Adventure bikes are a fun vehicle that gives you the best riding experience. It is the perfect bike for adventure lovers who are fond of bike riding, traveling, and camping.
Jimmy Cruze is a Motorcycle Camping enthusiast and hobby mechanic who loves sharing his passion for the great outdoors and helps to operate a website specializing in Motorcycle Camping Gear. Browse their fantastic selection now!
Article source:
https://articlebiz.com
This article has been viewed 1,414 times.
Rate article
This article has a 5 rating with 1 vote.
Article comments
There are no posted comments.