The Affordable BMW F 750 GS
Author

Jimmy Cruze

Published

April 21, 2020

Word count

522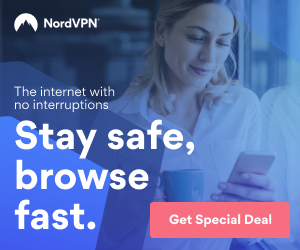 Affordable adventure – what's not to love?
Designed as an off-road adventure bike the BMW F 750 GS doesn't disappoint for true off-road riders. Built with an 853 cc liquid-cooled, 4-stroke parallel-twin engine that puts out 77 horsepower and 61-foot pounds of torque it's not the most powerful motorcycle on the market. However, it's not going to leave you wanting for more power when you're off the beaten path.
And it's when you take it off the beaten path that the BMW F 750 GS really starts to shine. With 7.5 inches (190 mm) of ground clearance and an off-road suspension system, it's designed to handle any terrain, with the ability to get you deep into the backcountry for that motorcycle camping trip you've always wanted to take.
Moreover, the F750 GS is equipped with dual floating 305 mm disc brakes and calipers in the front and a 265 mm single disc brake in the rear. So, when you need to stop on a dime BMW has you covered.
The one thing the BMW F 750 GS needs to improve upon is the size of the fuel tank. It comes with a 15L (4 gallons) fuel tank, which is small compared to a lot of other adventure bikes. Still, with the smaller fuel tank, you can go up to 186 miles before you need to fill up. Just keep this in mind if you plan on using the F750 GS as anything other than an adventure bike.
BMW didn't change much from the 2019 BMW F 750 GS for the newer 2020 version. But the one change they did make they made for the better. The price. While the base price didn't drop, all the optional add-ons are now 15 percent cheaper, leaving room in the budget for those saddle bags or other camping gear you may need for your adventure.
So, whether you want to splurge for the Pro Riding mode add-on, or either the comfort or dynamic packages, you can now do so for even less money.
And add in the fact that the base price is only 10,395 dollars and you're looking at one of the more affordable adventure bikes on the market. But the old adage "you get what you pay for" still rings true. Compared to many other adventure bikes on the market, you're getting less horsepower, a smaller fuel tank, and a limited number of standard options.
Only standard ABS, traction and control, and two ride modes (rain and road) come standard on the F750 GS. With all that being said, if you're only looking for an off-road adventure bike you won't be disappointed.
Equipped with LED headlights and taillights it's designed with a sleek and sporty look that won't leave you disappointed with its appearance. It's an affordable adventure bike but it can't claim to be the best at anything.
It's a great beginner adventure bike, but if you're looking for a top-end bike keep looking. However, if you're looking for an affordable bike to get you off the pavement, the BMW F750 GS might be exactly what you're looking for.
This article has been viewed 1,472 times.
Article comments
There are no posted comments.