Equipment Needed for First Time Camping
Sports & Recreations → Hobbies
Author

Ryan Green

Published

April 21, 2020

Word count

583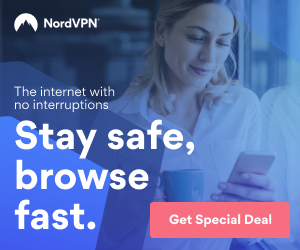 With Spring and Summer around the corner you're probably trying to think of what you can do to get you and the kids out of the house. Maybe for a quick weekend trip that doesn't cost an arm and a leg; and something that might just be fun. Why not go camping! I know what you're thinking. You haven't been camping in years since before you were married. You don't have all of the things you need and you're not sure you remember what that is. Well, you're in luck. Below is a simple list of must have items for your first family camp out.
First, you will need to consider where to go. I would suggest to stay local on your first venture out. Maybe a local state park or campground. Somewhere close to a local grocery, Wal-Mart, or similar.
There are some essential pieces of gear that you will need. First and foremost is a tent. You will want one big enough to house everyone in your family. Obviously smaller children take up less room. I would recommend taking the number of persons on the tent size and halving it. For example, a 4P tent would comfortably house 2 adults and gear. Now, for the first time out, don't spend a large amount of money on a tent. If your family decides to make camping a regular outing, then you can research the best one for your family budget. I will put out another article on thoughts just for searching for a quality tent.
Your will also want to think about the below as essential gear to get started:
Propane Stove - A simple 2-burner Coleman will suffice (don't forget the propane).
Pro-tip: Check with your friends and family to see if you can borrow one before you go out and buy one.
5-Gal fresh water jug

Cooking utensils - (pots, pans, spatula, cutting knife) you can initially steal from your kitchen for the first time and only take what you need based on your menu. (Plan your menu before you head out)

Sleeping bags per person - based on temperature. If it is still a little cool at night be sure to bring extra blankets or an old quilt or comforter.

Sleeping pads or air mattress

Plates and Utensils - I would go paper plates and disposable cutlery for your first time (less to wash)

Small plastic bins for dish washing (soap, dish rag)

Canopy - doesn't have to be big, but might help with shade or light rain.

Chairs - fold up portable will do.
10)Games for the kiddo's (ball games, board games, cards etc..)
11)Tote(s) - something that will hold your gear in one place. Can use multiple for organizing based on what you have.
12)Wood and fire starter for campfire
13)Towels, washcloths, for cleaning or bathing
14)Paper towels for cooking and meal prep
15)Pen and paper - There is always something that is forgotten. Write it down so you'll remember for next time.
There is always another piece of equipment that you can wish you had. It does take several trips to get it down.
Pro tip: Suggest an easy simple menu for first time.
Try to pick a campground that offers sites with water and electric options. If you have any electric appliances do not forget the extension cord. Most coffee makers require electricity.
Last thing is to remember to have fun and laugh at your mistakes. You are there to have fun and make memories.
This article has been viewed 1,566 times.
Article comments
There are no posted comments.