The BMW R1250GS Adventure: The Ultimate Piece of Motorcycle Camping Gear
Author

Jimmy Cruze

Published

May 9, 2020

Word count

607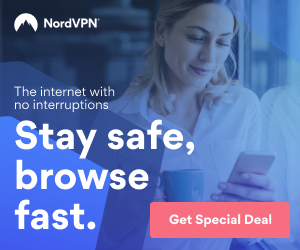 Motorcycle Camping and adventure – go farther with the BMW R1250 GS Adventure
With a range of just under 400 miles, the BMW R1250GS Adventure can take you farther on a single tank then just about any bike on the market. So, whether you want to get far off the beaten path or start a road trip across the country this is the bike to get you there.
In reality, you don't need to go on the adventure of a lifetime to enjoy the impressive range of the R1250GS Adventure. With a 30L (7.9 gallons) fuel tank if you're just tired of stopping at the gas station every time you go out for a ride this is the bike for you.
Of course, if you were only looking for fuel economy, you'd get a moped. When you get a motorcycle, you want to be able to hit the road with style, and more importantly, power. With a 1,254 cc 4-stroke flat twin engine that puts out 136 horsepower, the R1250GS Adventure doesn't disappoint. Every time you climb on you can feel the freedom of the open road on an impressive piece of machinery. And all this power comes in handy when you go motorcycle camping. Adding the weight of your motorcycle camping gear won't put a damper on your fun. So go ahead and bring the bigger 4-person tent and maybe a couple of comfort items because this bike can haul it all as far into the backcountry as you want to go.
And while BMW didn't change much for their 2020 line it's because they didn't need to. In fact, the only difference is you can order both gold or black cross-spoke wheels for any color or style. Their 2019 R1250GS Adventure was an impressive bike and they simply rolled into the new year with their already impressive design.
Equipped with a suspension system that boasts a BMW Telelever and central spring strut in the front, and a single-sided swingarm with a BMW Paralever in the rear, you can take this bike even on the roughest dirt roads mountain trails. A must if you like to do your motorcycle camping far off the beaten path.
And if you're looking to hit the open road for hours on end, the R1250GS Adventure comes with a Bluetooth enabled 6.5-inch TFT display. From phone calls and music to navigation and rpm's the information is easily accessible and usable.
And sticking with the style of other top-end bikes, all the lights are LED. Not only does this give the bike a sportier look, but it improves visibility as well. And in case you need to stop on a dime the 4-piston calipers with 305 mm disc brakes in the front and 276 mm disc brakes with a dual-piston caliper in the rear have you more than covered.
BMW made safety a top priority when designing this bike so you can climb on knowing that you'll be able to climb back off in one-piece. Whether you're the one going for a ride or watching your loved one head off you can have peace of mind when they hit the pavement.
Comfort and performance and priced at just over $20,000. While it's not exactly the deal of the century, it's worth the price. So, whether you're someone just trying to get to and from work with a bit of joy, or a thrill-seeker looking to hit the road with nothing but your motorcycle camping gear for the adventure of a lifetime, you can't go wrong with the BMW R11250GS Adventure.
Author Jimmy Cruze is a Motorcycle Camping enthusiast and hobby mechanic who loves sharing his passion for the great outdoors and helps to operate a website specializing in Motorcycle Camping Gear.
Article source:
https://articlebiz.com
This article has been viewed 1,499 times.
Article comments
There are no posted comments.