Motocamping with the Affordable Yamaha Super Tenere ES
Author

Jimmy Cruze

Published

May 19, 2020

Word count

625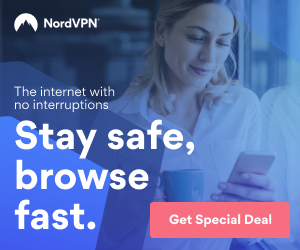 The basic adventure bike that fits your budget.
For a compact powerful bike with tons of torque, you're not going to find a more affordable option than the Yamaha Super Tenere® ES. Starting at only $16,299 no other competitor even comes close to offering a base model bike at such a low price.
However, the Super Tenere ES does lack some of the bells and whistles that come standard with some of its competitors' bikes. No Bluetooth or fancy TFT displays grace the Super Tenere ES. But if you're looking for a powerful bike you can take off-roading or moto-camping high in the mountains, you won't be disappointed.
With a 1199cc 2-cylinder inline engine with 8 valves and a direct overhead camshaft that puts out 110 horsepower, it's not as powerful as some other bikes on the market, but it handles extremely well and can handle even the windiest roads. With that being said, it's not exactly a small bike, coming in at a lofty 584 pounds.
But the Super Tenere® ES didn't skimp out on everything to bring down the price. Built with an electronic suspension system that has four different settings and even more, damping presets and fine-tuning adjustments you can have the Super Tenere® ES riding perfectly for you and your current situation.
Adding to your comfort further, both the seat height and windshield are adjustable so you can have an ideal riding experience. No more adjusting yourself to the bike, the Yamaha Super Tenere® adjusts to you.
Additionally, the Super Tenere® ES comes with a 23L (6.1 gallons) fuel tank that can take you up to 262 miles before you need to hit up a gas station. For moto-campers, this means you can spend more time on the open road or get farther off the beaten path before you need to fill back up. And when you're out on the open road you can switch on the cruise control for an even more enjoyable experience.
If that wasn't enough Yamaha made sure to equip the bike with LED headlights for a sportier look and added visibility. And when it comes to safety they really came through offering traction control, antilock brakes (ABS), and a Unified Braking System (UBS). UBS ensures that whenever you hit the front brakes, some brake pressure is automatically applied to the rear brakes as well. This way you don't front flip your bike and have a really bad accident.
Combined with the Yamahas dual 310 mm disc brakes in the front and a single 282 mm single disc brake in the rear, this system allows you to stop as quickly and as safely possible.
To increase carrying capacity, the Super Tenere ES includes the optional flexible luggage system which has three possible setups: standard with no top case/side bags, top case installed, or side cases installed. Unfortunately for motocampers, Yamaha does not recommend using all three cases at the same time due to risk of overloading the motorcycle, so you get a choice of using the left and right side cases which come in at 29 and 32 liters respectively, OR the top case which offers roughly 30 liters of storage and is large enough to fit a full face helmet. So adventure riders looking to go camping may want to stock up on some lightweight motorcycle camping gear.
It's not the best bike on the market that's for sure. But if you're looking for an adventure bike that can take you anywhere and you're on a budget, you can't go wrong with the Yamaha Super Tenere® ES. But if you're looking for a bike with all the added features, you're going to be disappointed with a barebones bike like this.
Author Jimmy Cruze is a Motorcycle Camping enthusiast and hobby mechanic who loves sharing his passion for the great outdoors and helps to operate a website specializing in Motorcycle Camping Gear.
Article source:
https://articlebiz.com
This article has been viewed 1,477 times.
Article comments
There are no posted comments.