Exploring Three More Botanical Gardens in the United States
Travel & Leisure → Travel Spot
Author

Anna Summers

Published

June 4, 2020

Word count

572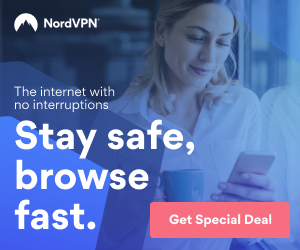 In almost every state in the United States of America, you can find a Botanical Garden to visit. These gardens are full of a vast variety of plants, flowers, vegetables, fruits and herbs. Many are beautifully ornamented acres of land to stimulate every sense.
We have already highlighted Missouri's Botanical Garden and today we will visit a few more.
Chicago Botanic Garden, located in Glencoe, IL has free admission, but does charge for parking. There are several ways to see the garden, including walking paths and tram rides, the garden spans almost 400 acres and features 4 different natural spaces and 26 different gardens. One of the main attractions at this garden is the bonsai collection, which contains approximately 185 miniature masterpieces. They provide maps for walking and give you the miles that each path encompasses as well as a chart to let you know what is blooming in the garden during which month of the Spring and Summer. The tram tour covers 2.3 miles of narrated beauty that highlights the history, science and conservation projects as well as visiting the many areas of the park. Due to the unforeseen outbreak of Covid-19, the garden will not open until after June 30, 2020. To find more information about this beautiful garden please visit: https://buygrowsupplies.com/blog/10-weeks-of-the-top-10-botanical-gardens-in-the-usa-il/

The New York Botanical Garden is an iconic living museum and known for its plant research, conservation organization and educational institution. It is located in The Bronx, NY and is also closed until after June 30, 2020. Their staff still remains to care for the living collections of this 250-mile landscape of remarkable beauty. There is an admission charge, and they do host many events, parties and galas throughout the spring and summer. They also provide an interactive map that shows you where to find all the important features throughout the garden as well as where the paths are and where the trams can be picked up. One of the main highlights of this garden is the Palm Dome. The dome is currently undergoing restoration, but is a main attraction for this garden. There are several stunning landscapes across the 250 acres which include, but are not limited to: Azalea Garden, Conifer Arboretum, Forest, Ladies' Border and the Orchid Collection, just to name a few.

Atlanta Botanical Garden located in Atlanta, GA features a 600-foot-long canopy walk as well as the largest collection of orchids in the United States. There are many stunning plant and flowering features throughout this garden that you will not want to miss. This garden includes 30 acres of outdoor gardens, and they also have an extensive map to guide you along your way. You can travel to "Skyline Garden" where you can take in the stunning views of the succulents with the skyline of Midtown in the background. On the other side of the garden you will find the "Azalea Walk" which features a variety of bold, brightly colored flowers. The "Japanese Garden" is almost right in the middle of the park marked by a Moon Gate and antique lantern at the entrance to welcome each guest. This garden is rich in history and authenticity of the Japanese styles.
Each of these gardens has so much to offer each guest, no matter what the age. A lovely place to spend an entire day, roaming through the vast beauty and strolling amongst the multitude of plants, flowers, history and pure charm of the many distinctive gardens all in one place.
Anna Summers has always been interested in gardens, plants and beautiful places to visit. She currently helps run a website where they sell grow supplies for every need or hobby. Shop their selection today, you can visit their site here.
Article source:
https://articlebiz.com
This article has been viewed 1,193 times.
Article comments
There are no posted comments.