What Makes a Good All Around Stand Up Paddle Board?
Author

Gary Schlotterer

Published

July 2, 2020

Word count

974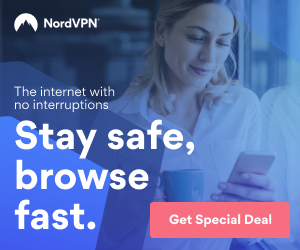 The sport of stand-up paddle boarding offers something for everyone. Whether you're a man, woman, teenager, or a small child, getting out on the water on a SUP is tons of fun.
The problem is that paddle boards are generally very large and often expensive. Because of this it is difficult to purchase one paddle board for everyone in the family. So, what can you do? Well, you can get a paddle board that is good for just about everyone.
You can purchase an all-around paddle board. An all around paddle board is going to be good for most water conditions and most people. That way you can get one board to leave at the beach house or the lake house and everyone can use it. That is the advantage of getting a paddle board that is suited for generally all conditions.
Rigid vs. Inflatable SUP
One of the first questions you're going to need to answer when looking for an all-around board is if you should purchase a rigid or solid paddle board, or if you should purchase an inflatable SUP.
Some of the advantages of a solid or rigid SUP are performance and stability.
Solid paddle boards are in a large variety of different shapes and sizes, kind of like traditional surfboards. There are many different molds to choose from.
Due to the materials used to construct a rigid paddle board they have a more stable feel, especially if you are surfing even very small waves. Solid boards are generally not as thick as inflatables and they have no flex to them thus making them more stable on the water.
Of course, the downside of a rigid paddle board is storage. They take up a lot of room and you have to find a dedicated place where you can keep the board away from the elements in a cool dry place.
And inflatable SUP simply has less restrictions to it than a rigid. Inflatables are great if you don't have storage space, because they can deflate and then roll up into something as small as the size of a backpack.
If you are traveling to the beach, then an inflatable is just about the only way to go. A solid paddle board is just too difficult to strap to the top of your car and drive for a few hours to get to the beach.
If you are planning on paddling on a river that has even a little bit of white water rapids, then your only choice is an inflatable. You would never want to take a solid paddle board on a river with the possibility of bumping onto rocks and damaging you're bored. Whereas an inflatable can just simply bounce off of the obstacles and rocks.
Basically, most people choose an inflatable paddle board over a rigid as the choice for the best all-around for adoption.
Other Considerations
Weight of the Board:
If you want a board that is going to be fun to use for the most amount of people you're going to have to consider the weight of the board. Obviously, a solid paddle board is going to weigh more than an inflatable. and the larger the board is the heavier it will be, for instance a 12-foot board is going to be heavier than a 10-foot board, because there's simply more material to it.
This is another reason that inflatable paddle boards are often the better choice over rigids for a paddle board that will suit everybody's needs. Kids, teenagers, women, and men all have the strength to carry and pilot an inflatable board.
Board Length
Another important consideration when choosing an all-around SUP is the length of the board.
Why does this matter?
Well, the length of the board determines what types of conditions the board was created to be used for.
Short: Under 10 ft long is considered short for a paddleboard. Boards of this length are usually better for surfing and also for kids to use.
Medium: The medium is usually the best length for a SUP. Medium size would be in the 10 to 12 ft long range this range is going to be the best for an all-around board that everyone can use.
Long: A longboard would be something in the 12 to 14 ft range a 14ft is a very long length for a paddleboard. Something this long is purpose-built for either long touring or racing type of vents, generally not great for all-around purposes.
Width: the last thing to consider is the width of a board. Paddle boards can range anywhere from 25 in to 36 in wide.
It is no surprise that the ideal width for all-around purposes is a board in the 30 to 32 inches wide range. This is also the range that the vast majority of inflatable paddle boards fall into.
Thickness of the SUP:
You will also want to consider the thickness of the board. Solid or rigid boards will have a thinner profile because of the materials it is constructed with.
Inflatables are usually thicker than rigids. Inflatables are usually in the 4 to 6 inches thick range. The benefit of a thicker board is that you are higher up off the water so small waves would generally not reach the top of the board. A thicker inflatable board will also be good for things like SUP yoga.
That is the trade-off. A rigid will be easier to use for most people than an inflatable in terms of the thickness of the board.
Now you know what to look for when you are deciding what type of SUP to get. The best all around SUP is going to be one that has the most benefits for the most amount of people.
Most people will choose an inflatable SUP that is medium in length which can be used by just about all of your family members.
This article has been viewed 2,109 times.
Article comments
There are no posted comments.