Botanical Gardens in the United States - NM & CA
Travel & Leisure → Travel Spot
Author

Anna Summers

Published

July 28, 2020

Word count

582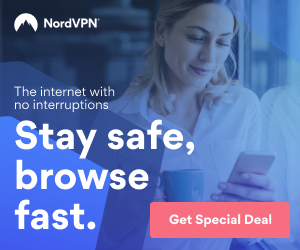 In almost every state in the United States of America, you can find a Botanical Garden to visit. These gardens are full of a vast variety of plants, flowers, vegetables, fruits and herbs. Many are beautifully ornamented acres of land to stimulate every sense.
We have already highlighted a few gardens throughout the United States and today we are going to explore a couple more.
Albuquerque, NM - this garden has over a mile and a half of walking paths throughout whimsical and formal gardens. Also, this garden includes a Mediterranean and a Desert Conservatory as well as a 1920s farm, a Bugaruim and a Japanese garden.
The amazing native pollinators of the world; Bees and Butterflies are featured in a year-round exhibit. There are as many as 40 different species of butterflies and moths as well as other native pollinators such as non-stinging bees and fig beetles.
Among the many exhibits to explore throughout the garden are the Old World Garden which features a Spanish-Moorish Garden which appears to be a typical Santa Fe garden. This opens into a small, round garden with raised beds of roses called the Jardin Redondo which features over 70 different types of roses that have been award winners. Continuing on, you arrive in the Ceremonial Garden; being invited by beautiful pillars and arches covered with wisteria, clematis and climbing roses, making this a perfect place to have a wedding.
Other exciting adventures in and around ABQ garden include Hot Air Balloon rides, an Aerial Tramway or a ride in a glider or airplane. What a great way to experience the beauty of the gardens and surrounding sites, but from the above.
San Francisco Botanical Garden spans a vast 55 acres and travels the world, showcasing over 9,000 plants from around the globe. The park is located in Golden Gate Park with two entrances. The park is opened daily and has a free day on the second Tuesday of each month. Each month there is a highlighted plant or flower to explore as well as many different gardens from around the world.
Andean Cloud Forest - These plants find their place in the climatic "sweet spot" between the alpine peaks and the hot steamy lowlands. The cloud forests of the Andes Mountains is an incredibly diverse and unique region spanning from Venezuela to northern Argentina. The cool foggy climate of San Francisco is replicates the high regions in the tropics, allowing this garden to flourish. The wax palms (Ceroxylon quindiuense) is the highest occurring and tallest species of palm in the world. This garden is quite the site to see.
Other Geographic gardens include: Australia, California, Chile, Mediterranean Mesoamerican Cloud Forest, New Zealand, South Africa and Southeast Asia. There are also many Taxonomic gardens including: Camellias, High Elevation Palms, Magnolias and Rhododendrons. The Thematic gardens encompass: Ancient Plants, Moon Viewing Garden, Children's Garden, Conifer Lawn, Celebration Garden, Fountain Plaza, Garden of Fragrance, Great Meadow, Succulent Garden and Zellerback Garden.
As you can see, there is a vast collection of plant life to explore in this beautiful San Francisco Garden.
Most of the Botanical gardens also offer many amenities such as gift shops and restaurants. Spend the day enjoying the beauty of the landscape and many times find yourself removed from the everyday thoughts and stresses of life. Exploring the vast gardens available to the public, generally for a nominal fee, you are able to spend time relaxing, getting some exercise as well as nourishment and souvenirs all in one place.
Anna Summers has always been interested in gardens, plants and beautiful places to visit. She currently helps run a website where they sell grow supplies for every need or hobby. Shop their selection today, you can visit their site here.
Article source:
https://articlebiz.com
This article has been viewed 1,777 times.
Article comments
There are no posted comments.