Moshe Montifiori Street Jerusalem
Travel & Leisure → Travel Spot
Author

Mike Winstein

Published

August 19, 2020

Word count

814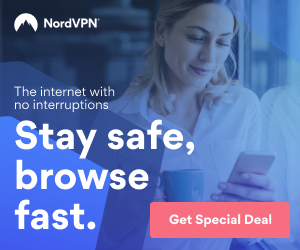 Six Jerusalem neighborhoods - Mazkeret Moshe, OEL Moshe, Zichron Moshe, Bnei Moshe, Kiryat Moshe, and Yamin Moshe-are named after the most famous Jew of the nineteenth century, Moshe Montefiori. But not only did Jerusalem perpetuate the name of this remarkable man in the names of its neighborhoods, but almost every Israeli city also has a street named after him. My story today is about Moshe Montefiori, and also about the love that changed not only the fate of one famous person but, perhaps, changed the history of our country.
The history of the Montefiore couple began, as well as the history of many Jewish couples with ... matchmaking! Although the matchmaking was unusual-Moshe Montifiori was from a Sephardic Jewish family, and Judith-his fiancee – from an Ashkenazi family, both were scions of famous families, so the engagement immediately attracted attention.
Montefiore-descendants of Jews expelled from Spain settled in Italy, in the city of Livorno, where Moshe was born in 1784. Soon the family moves to London. Moshe-Moses grew up in an aristocratic environment, in a rich family, but not without some oddities. One of his relatives was the first Jewish officer in the British army, a man of advanced views and a well – known industrialist, while the other – William-was a clergyman of the Church of England. Moses grew up a Bohemian representative of the "Golden" youth, loving luxury and entertainment! He did not study very hard, but had a commercial streak and excelled in stock trading and became one of the twelve "Jewish brokers" of the city of London, and together with his brother founded a banking house that quickly gained a good reputation. During the Napoleonic wars, Montefiore volunteered for the national guard, where he rose to the rank of captain in 4 years. He had an impressive appearance, height under 1 m. 90 cm.
In 1812, at the age of 27, Moshe married Judith Cohen... a Playboy, a reveler who loves a luxurious life finds himself under a Hoopa with a woman who is almost a year older than him, an invalid due to childhood illness, an Ashkenazi Jew from a religious family that observes all Jewish traditions. But then a miracle happens – the forced marriage turns into true love, and Judith for Moshe becomes not just a faithful wife, but also a source of inspiration, a loyal friend and colleague for many years. For 50 years they have been together, supporting each other, crossing continents, changing social norms, helping disadvantaged Jews around the world.
In 1825, Montifiori left the stock exchange at the peak of his career and began his work as a philanthropist supporting the poorest part of the Jewish population in various countries. It was Judith who pushed him to take this difficult step. Together they made 5 dangerous trips, which Judith described in her diaries.
In 1827, the couple visited Jerusalem for the first time, and Moshe subsequently came to Eretz Israel seven times to personally deal with the problems of the local Jewish communities. Montefiore was from the very beginning as opposed to the idea of Hanukah-donations for which Jewish communities existed. Instead, he suggested developing production to enable Jews to earn their own living. At his expense, the land was leased for Jewish settlements, and Jews were trained in agricultural work on a citrus plantation purchased for them near Jaffa.
But most of all, Montefiore's activity is connected with the development of Jerusalem.it was with Its support that the first district outside the Old city was purchased and built – "Mishkenot Sheananim". By the way, the original name of the district should have sounded like this - "Kerem Moshe and Judit". A mill was built nearby (recently restored). In addition, Montefiore showed a deep interest in the Holy places, thanks to him, the tomb of Rachel was put in order and the Western wall in Jerusalem was strengthened. Moshe lived 100 years and died in 1885. He lived a long life and managed a lot! Over time, the name Moshe Montifiori becomes a symbol of patronage, gratuitous assistance, and support for the Jewish people. It is no accident that almost every Jewish city has a Montefiore street, in memory of this wonderful man and his love, which gave him the strength to live a bright long life.​
Legends from the life of Montefiore was famous for his wit and the following story is told about Him: at a dinner party, he found himself sitting next to an aristocrat, an ardent anti-Semite. This man told Montefiore that he had recently returned from a trip to Japan, which was notable for the absence of "pigs and Jews"there. Montefiore immediately replied: "in that case, you and I should go there to make up for both." Another case is known when a newspaper mistakenly printed his obituary, Montifiore replied to the editor: "Thank God, I am still able to hear such rumors about myself, and read it with my own eyes without glasses."
www.ottoisrael.com
travel expert in Israel, world traveler, and philanthropist.
Article source:
https://articlebiz.com
This article has been viewed 1,832 times.
Article comments
There are no posted comments.