trekking in nepal
Travel & Leisure → Travel Spot
Author

Aasha K.c.

Published

September 12, 2020

Word count

701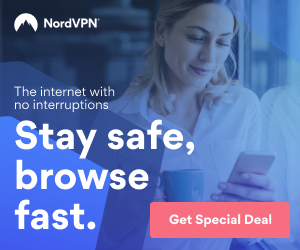 Nepal is a land full of natural paradise tucked between the skyline of mountains and the greenery jungles of terai where trekking is a popular activity. Nepal has attracted trekkers from around the world. The huge number of options allows for people of many ages to attempt a trek in the country tours, some doing a few days hiking while others trekker take a month-long trek through high mountain passes. As they walk along the long month trekking paths, travelers will be amazed by the view of; hundreds of locals passing through each day as they haul food, water, and other odd necessities back to their small villages, along with dozens of fellow trekkers. The regularly-spaced villages and teahouses allow trekkers great hospitality via providing the homely environment., either for a few minutes or the night. The strong culture and unreserved friendliness of the Nepalese will be on the street of Kathmandu AND trekking hub, Pokhara along with full welcoming guides with great hospitality provide the homely environment. popular trekking regions are Everest and Annapurna while the popular trails are in the Langtang and Kanchenjunga regions. The most challenging trails are the great Himalayan that covers Nepal from Humla and Darchula in the west to Kanchenjunga in the east; diverse trekking trails in Nepal witness breathtaking Himalayan views which is cannot be found in any other parts of the world.
A majority of visitors from the world come to Nepal via Tribhuvan international airport in Kathmandu where trekkers need to acquire their permits and other documentation, either from a trekking agent or from the appropriate offices. These documents will be verified /checked along the trekking routes.
Trekking in Nepal has been started since the 1960s.In all the main trekking areas; lodges near national parks and conservations areas have been a source of accommodation, food and meet other trekkers and locals along the way with the view of fertile river valleys, and ascend along winding trails through fragrant alpine forests; enjoy friendly encounters with nomadic herders, and savor breathtaking views of the highest mountains in the world.
Lodges and teahouses are well-appointed and have enough facilities for charging batteries and also famous for masala chiya. The length, the difficult and timing of the treks will blow your mind and warm your soul with the unrivaled views of some of the world highest and incredible Himalaya panoramas.,transport becomes problematic and often involves at least two journeys made on domestic flights. Most of the treks in Nepal begin with a domestic flight yo the starting point and many are in remotes areas with no road access. Several days of trekking is needed to reach the higher mountain areas from the local center of population and administration.
Nepal has six diverse vegetation zones ranging from tropical below a 1, 000m through 100m-200m, lower temperature 1,700m-2,700m, upper-temperature 2,400m-3,000m,sub-alpine 3,000m-4,000m to the snowline .the higher altitudes are home to the Himalayan Thar musk, elusive snow leopard and other rare species.
Although the popular treks in Kanchenjunga, Everest, Manaslu, Annapurna provide great lodge accommodation and in other regions of the west of Annapurna will require camping trek.Trekkers can trek any time of year. However, some routes on the leeward side of a mountain namely mustang to the north of Annapurna and Manaslu , Dolpo to the north of Dhaulagiri and the far west of Nepal to the north of Saipal Himal. monsoon treks are usually in the dry Manang and mustang areas.
It is very important for tourists to know that the main source of income from the hill regions is tourism and typically earn wages from trekking porters or guide that doesn't mean, you need to hire them bt it means you value the Nepali culture; you are providing an income for privilege people at the same time you are making a loyal friend who is well versed in the local cultures, festivals .It is possible to trek alone or with a Nepali guide .chocie is yours? but with Nepali guide, you would know what to do in a major storm, zero visibility, and plunging temperatures and culturally aware or simply to make your trek an outstanding experience of a lifetime.
I am aasha k.c.My email address is aasha.kc11111@gmail.com. peregrinetreks.com is my URLs
Article source:
https://articlebiz.com
This article has been viewed 2,248 times.
Article comments
There are no posted comments.