Think before you Ink: Tips for finding the Best Tattoo Gloves
Sports & Recreations → Hobbies
Author

Shailesh Gajjar

Published

October 2, 2020

Word count

520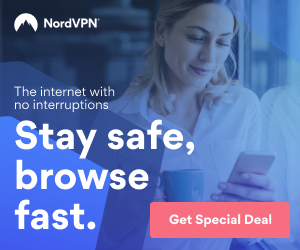 Everything that comes in contact with the client's skin must be completely clean and sterile. Tattoo artists need to take adequate measures to prevent the spread of infections especially because tattoo work includes blood. Along with sterilized tattoo machines and disposable tattoo needles, gloves play an essential role in the tattoo salon.
Tattoo gloves are incredibly important to ensure the safety and hygiene of the entire process. They act as a barrier protecting the customer and the tattoo artist. With the help of gloves, the tattoo artist can prevent cross-contamination of the work area and keep the surroundings hygienic. As a standard practice, artists need to dispose of gloves after every appointment. It means a tattoo salon goes through several tattoo gloves during the course of a day.
If you own a tattoo shop, it bodes well to pay attention to the different types of tattoo gloves available on the market. When you have to buy tattoo gloves in bulk, it is essential to make the right decision and choose the best tattoo gloves.
When you are in the market for buying tattoo gloves, make sure they are durable for long tattoo sessions. Also, they need to be flexible and comfortable enough to allow you to move freely and work properly.
Vinyl Tattoo Gloves
Gloves made with sturdier and stretchable PVC (Polyvinyl Chloride) material offer excellent resistance to chemicals. They are very durable against tattoo needle punctures and general wear and tear. Vinyl tattoo gloves promise medical-grade protection although they may restrict movement because of their thickness.
Latex Tattoo Gloves
They are flexible, low-priced, and quite thin in comparison to other tattoo gloves. Used by a majority of physicians for superior comfort and ease, many tattoo artists also prefer latex gloves for creating body art. Usually, latex tattoo gloves come with a textured finish for easy handling of tattoo machines. For example, Gorilla latex tattoo gloves not only offer a textured finish but the brand also undertakes a chlorination process for easy donning.
Note: Although latex gloves offer comfort and durability, they can cause allergic reactions. If you or your client is allergic to latex, opt for other options.
Nitrile Tattoo Gloves
Nitrile gloves are much thinner than vinyl gloves but stronger than latex ones! They offer the best balance between safety and freedom of movement. Unlike latex gloves, nitrile gloves offer superior resistance to puncture. The powder-free gloves are ideal for tattoo artists with latex allergy. For example, disposable Gorilla black nitrile gloves are quite popular because of their finger-tip finish that promises excellent grip.
Usually, artists prefer black gloves as they mask the mess created in the process of tattoo making. It helps in hiding the blood spots and excess ink which might distract the artist and client as well.
Tattoo Gloves are a Must!
The bottom line is that it is in everyone's best interest to use tattoo gloves while creating body art. It promises safety to you as well as your clients. Regardless of what type of tattoo gloves you choose; make sure you buy it in bulk so that you never run out of stock.
Looking to buy supplies for your tattoo store? Find the widest collection of wholesale tattoo supplies and equipment online. From latex tattoo gloves to nitrile tattoo gloves, find your pick today. Buy tattoo gloves in bulk and get the best deals to stock up on your safety supplies.
Article source:
https://articlebiz.com
This article has been viewed 1,213 times.
Article comments
There are no posted comments.