Why The Humble Garden Trampoline Has Remained So Popular
Sports & Recreations → Hobbies
Author

Gary Rogers

Published

October 1, 2020

Word count

502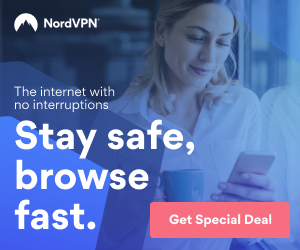 When garden trampolines hit the market, many people assumed that they were nothing but a short-lived fad. However, trampolines have managed to maintain their popularity over the years. Today, there are all kinds of trampolines on the market. They're enjoyed by children and adults alike. These are a few of the reasons trampolines are enduringly popular.
They Offer Many Health Benefits
Trampolines have stayed in the public eye because so many people have touted the health benefits they offer. People have discovered that a garden trampoline is a way to get exercise without placing too much stress on the joints. Exercising in your garden can be especially beneficial to your health.
If you're not as healthy as you'd like to be, you'll want to look at making some lifestyle changes. While altering your habits can be difficult, a trampoline is a fun and appealing way for you to focus on fitness and get into better shape.
They're Safer Than Ever
For a long time, people had safety concerns about trampolines. This caused trampolines to see a decline in popularity for a period of time. Since then, however, manufacturers have taken steps to correct these safety issues. Now, many trampolines come with accessories that are designed to promote safety.
While issues of safety kept people away from trampolines for a period of time, that's no longer the case. Today, it's easy to stay safe while enjoying a trampoline, which is why so many people are open to having a trampoline in their garden.
There Are All Kinds Of Options
Not everyone that's interested in a trampoline is looking for the same kinds of things. People with a smaller garden may want a smaller trampoline. Some people might opt for a more traditional round trampoline, while others might be interested in a trampoline that is rectangular in shape. Thankfully, since there are lots of different options on the market, everyone can get what they want.
If there were fewer options available, it's possible that a lot of people would have passed on purchasing a trampoline. However, because manufacturers ensured that people had access to a wide range of options, trampoline sales have remained high over the years.
They're Great For People Of All Ages
When trampolines first hit the market, the target audience was children. However, many of those children have since grown up, and they continue to enjoy using a trampoline. Today, people of all ages use and enjoy trampolines.
The audience for trampolines has widened over time, which is one of the factors that has helped to keep trampolines popular. There are lots of households with children that have trampolines in their gardens, but plenty of single adults use them as well.
The humble garden trampoline has proven that it's anything but a fad. It's been popular for decades now, and it's likely that it will continue to be popular for many years to come. If you don't have a trampoline in your garden, now is a great time to purchase one.
This article has been viewed 1,381 times.
Article comments
There are no posted comments.