Why The Berg Trampoline Range Is So Popular
Sports & Recreations → Hobbies
Author

Gary Rogers

Published

October 2, 2020

Word count

731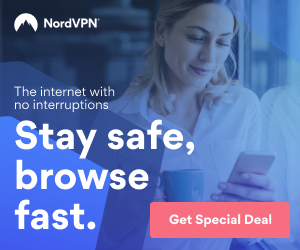 There are many trampoline companies that have come and gone over the years. Berg is one of the best ones available. It is a company that has provided quality trampolines for decades, and is considered to be one of the most reliable producers of circular, rectangular, and professional grade trampolines. If you have not purchased one from this company before, you can easily find them at national retail stores nationwide. They are designed to be safe, easy to use, and some of them will allow you to bounce exceptionally high. This is why why the Berg trampoline range is the best.
The Talent Range
This is the range which is designed for smaller areas. Perhaps you would be placing this in a garden or a small backyard. This is one of the smaller sizes, and is often very popular for people that have small children. When you go up from this point, there are three more ranges which use very similar sizes and their construction.
The Favorite Champion and Elite Ranges
This is a standard size trampoline. However, it comes in many different sizes. Similar to the other levels which include the Champion and the Elite, all of which are built to specifications. These sizes include as large as 14 feet in diameter, and a small as 9 feet in diameter, with 11 feet and 12 1/2 feet in the middle. The primary difference with the trampolines is the jumping load capacity. There is also a difference with the padding that is used which is much thicker on the more expensive models. If you do decide to invest in something that is elite, this will have extra thick padding, and allow you to jump too much higher heights due to its construction. If you are still not sure why Berg should be your choice for trampolines, there are reasons that it is one of the best businesses.
Why Are These The Best Trampolines?
These are the best for a couple different reasons. First of all, they are very competitively price. Second, they are made of very high quality. They are designed to be durable, backed up by a guarantee that will ensure that you will get the best prices. There are many other products that this company makes, but the trampolines that they produce are exceptional. If you are ready to invest in one that everyone will enjoy, you need to consider getting one from this business.
Why Would Parents Like These Trampolines?
Parents will enjoy these trampolines for a variety of reasons. First of all, they are very affordable. Second they do provide a large amount of safety. This will enable your kids to jump as high as they want, and still remain safe on their way down. You may not realize how easy it is for them to reach these higher levels. If you have not found a trampoline that is designed for kids that is safe, Berg will always have one that is easy to use. If you are ready to invest in a trampoline that will provide a safe playing environment for your children, this is a business that specializes in this industry.
How Can You Find These On Sale?
You can find these for sale online very quickly by looking for Berg trampolines. They are going to be listed in many different locations. They will be national chain stores that have websites, or you may find specialty stores that have them available. Either way, you will have access to some of the best ones. If you have not found a company that has a superior trampoline yet, you can't go wrong with Berg. It doesn't matter what size they are, or how expensive these trampolines can be, you can always for confident that you are investing your money wisely in a quality product.
Berg trampolines will likely remain the top sellers in this industry. They are designed for both professionals and novices. They allow your children to stay safe while they are playing on them, and they will also maintain their integrity for years or even decades. They are built to last, and will certainly give your children a lot of latitude when it comes to jumping, flipping, or just having fun. It is clear that the Berg trampoline range that is the best is the Elite, the one that you should consider getting if you want one of these trampolines.
This article has been viewed 1,380 times.
Rate article
This article has a 1 rating with 1 vote.
Article comments
There are no posted comments.