Is the Process of Buying a Car Worth your Time?
Author

Adam Porter

Published

October 17, 2020

Word count

532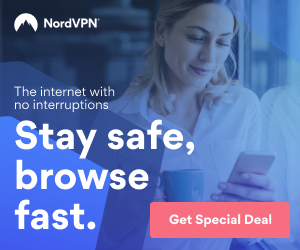 The car buying process is lengthy and time-consuming. Purchasing a car can be cumbersome as you first research the type of car you want, figure out your budget, and then hunt for a lender to obtain an auto loan. However, even though the car buying process is long, you need to figure out if it is worth your time.
In the current times of dealing with a pandemic, it is not always safe to use public transportation like the subway or bus. You need to have a car for traveling safely to your work, college, grocery store, or even when you visit your family. Owning a car means that you have the convenience and flexibility to plan your activities. So, when it comes to buying a car, you can overlook the long process as you are getting the benefits of convenience, flexibility, and safety.
Understand a few tips and tricks that will help you in making the car buying process simple.
Stay Away from a Lemon Car
Lemons are cars with defects. They are not fit for daily transportation due to re-occurring maintenance issues. The safest way to ensure that the automobile is not a lemon is to request a vehicle history report. Check the number of previous owners and find out many times the car needed major repairs. Car ownership details, repair history, and test drive will help you to identify whether the vehicle is a lemon or not.
Term of the Auto Loan
Once you research for the car that you wish to purchase, you need to decide on obtaining an auto loan. One of the most important aspects of auto loans is the loan term. A shorter loan term can help you achieve lower interest rates and overall a cheaper auto loan. An ideal loan ranges from 60 to 72 months. Anything higher than 72 months can attract high-interest rates, and you will end up paying more money in interest.
Opt for a shorter loan term. It will help you to invest the money that you save on something else of importance. You can also get a better interest rate when you put 20% or more as a down payment.
Debt to Income Ratio
The debt to income ratio is the amount of debt that you have against the income that you earn. The lower the debt to income ratio, the better. Before you purchase your car, you should check if your income is sufficient for the monthly auto loan payments.
Another thing of importance is a steady source of income. Stable employment and income source will increase your creditworthiness in the eyes of the lender. You can also check your debt to income ratio on online auto portals and focus on repaying old debts before going for your new auto loan.
Buying a Car: Worth the Work; Worth the Wait
Buying a car may seem tiring, but if you are clear on the vehicle and budget, you can finish the process quickly. Therefore, make sure to shop around dealerships and get information and guidance from online auto loan companies before you purchase your next car. Remember buying a car may be a long process but is worth the work you put in.
This article has been viewed 1,874 times.
Article comments
There are no posted comments.