Why Trampolines Are So Popular During The Covid Pandemic
Sports & Recreations → Hobbies
Author

Gary Rogers

Published

October 13, 2020

Word count

515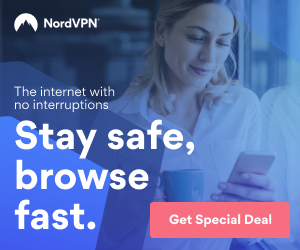 There are many people that have families, specifically with small children, the likely have a trampoline outside. Due to our technological age, it is becoming less frequent for children to go outside and play. Trampolines are a great form of exercise, one that can help develop leg strength, core strength, and also overall endurance. However, it is because of the Covid pandemic that we have seen more people investing in trampolines than ever before. Here are the reasons why trampolines have become extremely popular as a result of the pandemic that we now all face.
It Gives People A Safe Place To Have Fun
Unless you are inviting the neighbours that you do not know very well to jump on the trampoline, it is likely that your trampoline is only occupied by family members. If you are aware that none of your family members have Covid, and you have small children, you can go outside and play together on the trampoline. It becomes somewhat problematic when you are stuck in your home most of the day. You have to have some form of release. Since you cannot travel, one of the best ways to get exercise and spend time together is to have fun on the trampoline.
People Need To Exercise Without Going Somewhere
Although you could go jogging, there is always the possibility that you will encounter other people that are possibly infected. Even if you are wearing a mask, placing yourself in that type of a situation could be somewhat dangerous. Therefore, instead of venturing out into public areas, you may want to stay at home and use your trampoline for this purpose. You can get a good workout, usually in about 20 minutes, doing nothing but running around and jumping on your trampoline. This is also a great place to practice your flips or jumps if you are a gymnast or if your kids do this on a weekly basis. If they can no longer go to gym class, the trampoline provides this extra place where they can do their practicing.
It Allows Kids To Exert Their Energy
Parents that have young children understand that they have virtually endless energy. If they are trapped inside with you, possibly doing home-schooling, they need some type of outlet. By sending them out to the trampoline together, they can burn off all of this energy. Doing so will also make them much happier. This is a great way to have your kids safely exercise apart from anyone else that may have the Covid virus.
Trampolines have always been a fun way to exercise. In general, they are just fun to be on. If you enjoy jumping, flipping, or just spending time together, why not do it on a trampoline. If you already have one, you are just a short walk to your backyard to one of the best places to get exercise and burn off extra energy. If you don't have one, you may want to consider investing in a round or rectangular trampoline that can make dealing with the Covid pandemic a little more bearable.
This article has been viewed 1,441 times.
Article comments
There are no posted comments.