Amazing 8 Tips To Troll For Striped Bass In A Lake
Author

Writer Susama

Published

November 13, 2020

Word count

770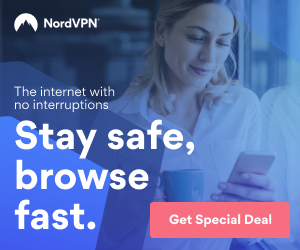 Striped bass spends most of the time in salty water, but they came to the freshwater when they laid their eggs. If we like the taste of freshwater fish, then we should choose the striped bass. It contains a common source of selenium and omega-3 fatty acids. It has a long life of up to 30 years. Usual, it's length is 5 feet and weight is 77 pounds.
Striped bass endurances 55-68 degrees. If the water is boiling, they feed shallow. Then they return quickly in colder water. They are most active when before the sunrise and before the sunset. It is the best time because they come to the nearer and bite the food. They usually big ones, and hang out in areas that retain food or create sites where the bait is easily ambushed.
Trolling is one of the most effective processes to catch the Striped Bass in a lake.
8 Tips To Troll For Striped Bass In A Lake
Here are the eight tips to troll for striped bass. Such as:
1.Know the Best Time
If you want to catch the striped bass, you should know the best time to catch striped bass. Before the sun rises and before the sunset, they come to the near place in the lake. So it is called the best time to troll the striped bass in the lake.
2.Choose the Right Gear for Trolling
Suppose you want to troll the striped bass in a lake. Then you should choose the right gear for striped bass. Then you have to used 8'6," which is medium-heavy. Choose the Daiwa wilderness rod, which is used most of the people troll for striped bass, and it is durable for the price.
3.Get the Best Rig
Umbrella rigs are perfect for striped bass in a lake. It can be fished in depths 1-25 feet. When you used it for striped bass, it goes 2 feet deeper. It essentially allows an angler for casting baits on wire arms.
4.Use a Swimbait
Swimbait is a type of striped bass, and it carries ten pounds or more. If you listen to a bass angler, they told you swimbaits in fishing, and it is 6 to 12 inches long.
5.Measure the Depth of the Water
When you troll for striped bass, you should know the depth of the water in the lake. Depth finders are the best for this. It also cheap, and there are lots of them.
Some are handheld, and some are attached to your boat. It helps figure out the lake bed, show obstacles, and exact measurement of the water. Some people use electric depth finders too.
6.Trolling at the Slower Speed
Tolling speed depends on various things, such as different types of fish and waters depth. In general, trolling speed is between 1.5 to 2.5 mph. Slow the speed of the boat.
7.Use a Fish Finder to Troll Stripers
A fish finder is for locating fish underwater. It is detected reflecting pulses of sound energy as in sonar.
8.Set Your Drag Tight Enough to Secure a Firm Hook Set
9-10 of drag pressure is a must, which is enough for the initial strike.
FAQ
Is striped fish healthy?
Yes. Because it contains low fat, source of selenium, and omega-3 fatty acids.
Where is striped fish found?
Striped fish naturally spend their adult lives in salty water. But the striped bass spawn in freshwater.
How long the striped bass live?
Striped bass has a long life for more than 30 years. Growth depends on where they live.
Can anyone eat striped bass?
No. Because it contains a low level of mercury. So, pregnant women, nursing mothers, and children under the age of 8 can not take it.
How big is the striped bass?
Its length usually 50-90 cm and weight is 2-9 kg.
Conclusion
When you are trolling, change the direction of the rig once in a while. It may not seems much, but this change helps to lure a bite. Sometimes stripers will follow the rig, and this sight change may help to take for a hookup. Try different depths also.
If you have various rods, then one is used for shallower, and one is used for deeper. Because striped bass is not located in one place, so change your rods to catch striped bass. It is also a helpful method to see it.
The rope is used for live fishing baits and small pieces for striped bass. When the live bait is getting nervous, a striper has gently picked up the trick. However, here shown tips will prove quite helpful if you are interested in knowing how to troll for Stripped Bass in a Lake.
Hi,
This is Susama, love to travel and write. Now, here with some splendid writing for the readers with informative and practical tips and pieces of writing.
However, for additional information about outdoor posts, check out this https://outdoorkitsx.com/
Or any inquiry or topic suggestion feel free to dm me here writer49@yahoo.com
Article source:
https://articlebiz.com
This article has been viewed 1,593 times.
Article comments
There are no posted comments.