How to Remember Salsa Dance Moves Easily
Sports & Recreations → Hobbies
Author

Esteban Conde

Published

November 17, 2020

Word count

447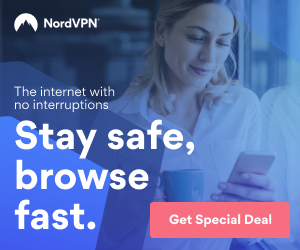 What I am about to show you is the best way to remember your salsa dance patterns. In order to do this you need to know the fundamental salsa steps and turns and mastering them. These steps are:
Ladies Right Turn/Left Turn

Cross Body Lead

Cross Body Lead with Left/Right Turn

Side pass (or Reverse Cross Body Lead)

Side pass with a Left/Right Turn
Master all these moves, in the same order, no basic dance step in between.
Practice this until you are not thinking about the dance moves. You also must keep your timing. This will take some time, but remember it's not how long you practice, but how often. 10 minutes a day works better than 2 hours a week. In average it will take you about 2 weeks to get these moves without thinking. No matter how long it takes you, you must be very familiar with these moves before moving to the next part. 
Once you own these moves, create a second and third sequence (changing the order of the moves). This will show you how the moves feel when connected with one another. Not only that, it will cement these moves into muscle memory.
Next, start practicing changing hand holds (the way you hold each other). These holds are:
Single Hand Holds 
Men's Right to Ladies Right 

Men's Left to Ladies Left 

Men's Left with Ladies Right

Men's Rights with Ladies Left
Double Hands Holds
Both Hand (men's left with ladies right and ladies right with men's left)

Double Cross Hand (Men's Right to Ladies Right, Men's Left with Ladies Left, across like a double handshake)
Try dancing your main routine doing all the moves with one type of hand hold. 
Then go ahead and dance it with a different type of hand hold. You will find the ones you like most and the ones you don't. Master that, try changing hand holds after every single move. You will find the ones that feel better and the one that don't feel as good. 
This technique will help you create your own sequences and variations based in your own experimentation and what you like and enjoy. After all, most moves you learn at dance classes or socials are variations that will have at least 60% of these fundamental moves and hand hold changes. 
The best advice is to make sure that no matter what move you do, dance on time. Dancers who overly focus on moves tend to forget to keep the musical salsa timing. It doesn't matter how cool a move looks if you can't dance in sync with the music. 
This article has been viewed 1,292 times.
Article comments
There are no posted comments.