How to Go From Salsa Dance Classes Into Dancing
Sports & Recreations → Hobbies
Author

Esteban Conde

Published

November 17, 2020

Word count

790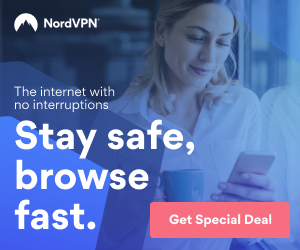 I remember the first time I went to a salsa club about 20 years ago. I remember feeling very excited when I saw people dancing, laughing, smiling, and having a great time. At that moment, I decided to be part it and began to take salsa dance lessons.
Once at class, I paid attention, focused, and followed instructions. My confidence grew so I went to a salsa nightclub danced for the first time.
My experience was not as expected. Most of the women did not seem to enjoy dancing with me. Some were rolling their eyes in disapproval of my dance skills, some plain simple said no. I felt horrible and disappointed. This is not what I expected to happen, after all, I've taken many classes at this point.
Thank God I kept on. I didn't let this discourage me. I went back to my instructor and asked for advice. What I am about to tell you is what he told me. And it was the best advice I could've gotten! These are the 9 tips he shared with me:
Group lessons versus private lessons. In order to learn fast, private dance lessons are the way to go. It is true that private lessons cost more, but look at it as an investment in yourself. Group lessons are a fun way to learn and meet new people, but when it comes down to learning fast and in an effective way, nothing beats private dance lessons. Private lessons are tailored to your needs based on your goals in which you can learn at your own pace.

Find a partner to learn with you. This is important because with a dance partner you can practice and master what you learn in between dance classes. Ask a friend, family member or someone you meet at one of your salsa dance classes.

Find someone who is equally motivated as you are. You must be on the same page of learning how to dance. After all you are investing time, money, and energy into something you love. Make sure whoever you chose to dance with has the same goals and can also invest time to practice outside of dance classes.

Record your dance lesson. Make sure you record your lessons. Take your lesson home and use it as a point of reference for practice. Remember that without constant practice, we tend to forget what we have learned. The video will be there to remind you of everything you learned in class.

Record yourself when you are practicing. This way you will be able to analyze your progress and determine what to focus on next. Take notes on what you don't understand and use them to ask questions to your private dance instructor.

How should you practice. It is better to practice fifteen minutes a day than to practice two hours a week. In order to develop muscle memory, constant repetition is key. Frequent practice will enable you to remember your moves easily without having to think about your next move. After all you want to have fun, look good and not have to think so much when you are salsa dancing.

Unable to afford private lessons. The best place to find a practice buddy is at a group class. If you are both serious about learning and committed to attending class regularly, this can be a great way to find someone to split private dance lessons with.

Go out dancing with your dance partner. This will enable you to practice everything you know with someone who is on the same page and a great way to improve your confidence. Also, you would both be equally motivated to dance together and your dance partner would not roll his/her eyes at you. End result, you will feel a lot more confident when asking other people to dance as well as people asking you to dance.

Ask for feedback. If you are dancing with someone who is more advanced than you, ask them for pointers about your lead or following abilities. Most people on the dance floor are nice and don't mind giving advice if you ask for it.
Often times when learning how to dance couples tend to become impatient with each other especially if one is learning faster than the other. If you are married or have a romantic partner, please do your best to be patient, compliment each other all the time, and have fun!
The recommendations above come from the perspective of someone who has tried it all. It will help improve your dance skills quickly, reduce stress and help you have a great time. I hope my advice can help you go from dance classes to social dancing fast and have a great time.
Enjoy the process of learning and if you have any questions about salsa dance classes, social salsa dancing or learning, please visit us at one of our salsa or bachata dance studio classes in Orange County. More info at http://www.EstebanConde.com
Article source:
https://articlebiz.com
This article has been viewed 1,563 times.
Article comments
There are no posted comments.