6 Amazing Benefits For Salsa Dancing
Sports & Recreations → Hobbies
Author

Esteban Oscar Conde

Published

November 18, 2020

Word count

452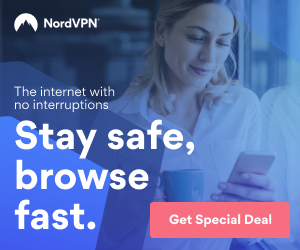 Here is a list of the many benefits of Salsa Dancing. And oh boy, they are many!
Get to Meet Tons of New People
You will get to meet so many new people whose lives also revolve around their love for Salsa Dancing. As you go out dancing you will see the same familiar faces. Over time you will for sure make everlasting friendships through dancing. This is what gives Salsa dancing that feeling of community and family. Many people actually meet their special someone through Salsa dancing.
Be Healthier
Salsa Dancing as an activity that is done regularly is the best exercise. You can loose weight, increase energy levels, lower your blood pressure level and overall be a healthier individual. It's nothing but amazing cardio. And it's the best exercise, because you don't even feel like exercising. It's all fun as time goes on and as you sweat all those calories away. Many hardcore dancers bring a change of shirts just in case!
Adds Confidence
Going from zero dancing, to learning a new skill will add a tremendous boost of confidence, specially around people. A dancer feel confident to approach anyone to ask to dance and interact. You will feel great and accomplished.
Dissipates Stress
When you dance everything melts away. that is why many people call it the best Theraphy! Dancing requires to activate a part of our brain that focuses on feelings and the abstract, versus the every day thoughts of worries and stress. You learn to let go. The dance floor It's a great place to let go of your worries and recharge. It doesn't erase your problems but it gives you that boost of positivity. That energy makes it easy to face your every day challenges.
You can express yourself!
Dancing is all about expressing yourself. You can be creative, add arm styling, footwork, body movement and create your own dance version. Being creative is the best part of social dancing! Specially because part of social dancing is dancing by yourself, away from your dance partner. Here is where anything goes! You can dance in any way you interpret the music.
It's so much Fun!
From the music, to the moves, to the atmosphere, Salsa dancing has it all. If you let it be part of your life, it will add joy on and off the dance floor. The music is intoxicating (yes, I am bias) and the moves are fun. And people are very friendly and welcoming. And the best part, everyone is there for one reason: to have fun! So let all that fun be a new part of who you are and enjoy salsa dancing to the fullest!
Visit us at one of our salsa or bachata dance studio classes in Orange County. More info at www.EstebanConde.com
Article source:
https://articlebiz.com
This article has been viewed 1,342 times.
Article comments
There are no posted comments.