Best 10 Solid Wood Cribs for your baby
Author

Shuvo Shil

Published

December 30, 2020

Word count

1,551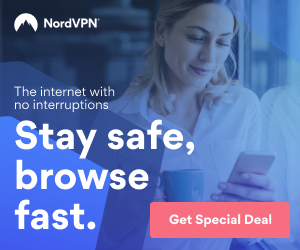 When you leave the maternity ward, you quickly find that your baby is not sleeping through the night. He wakes up several times to breastfeed or simply to be reassured by the loving arms of his parents. Under these conditions, you have made the decision to make him sleep near you for a few months, in a crib.
How to choose your wood cribs
Are you looking for a wood crib to make the baby sleep? Discover the criteria to choose it well.
Pay attention to safety. Baby products are designed on the basis of drastic safety standards to be observed. The survival of our little ones is at stake. Moreover, the cribs are a childcare item that should no longer be used as soon as the child is able to turn around or stand up on his own, ie from 6 months.
a flat and rigid bottom;
strong feet that are sufficiently wide apart;
casters that lock if the feet are provided;
uprights of at least 20 cm;
bars with a spacing of less than 7 cm.
There is also a mattress. It must be perfectly adapted to the dimensions of the cribs so that your newborn does not get stuck between the mattress and the uprights.
Think Safety First When Selecting and Outfitting Your Baby's Crib
Of the purchases you make for your new baby, the crib can be one of the most, if not the most, important.
After all, your baby will be spending a lot of time on it. Newborns sleep as many as 14 to 17 hours a day, to support rapid mental and physical development.
So it's essential to select a crib that provides your baby comfort and safety. And don't think of comfort in adult terms. Comfy pillows, blankets, and quilts have no place in cribs. Soft bedding and cuddly toys raise the risk your baby could suffocate on them.
Follow these tips to select and outfit a crib that assures your baby a safe sleeping environment.
The Crib and Mattress
The U.S. Consumer Product Safety Commission advises buying a crib that meets current federal safety standards:
*Slats spaced no more than 2? inches (60 mm) apart — with no missing or broken slats
*Firm mattress that fits snugly, permitting less than the width of two fingers between the mattress and the side of the crib
*Mattress support securely attached to the head and footboards
*Corner posts extend no higher than 1/16 inch (1.5 mm), to prevent the baby's clothing from becoming entangled
*No cutouts in the head and footboards that could entrap the baby's head
*No drop-side rails, as they are unsafe
*All screws and bolts should be present and tight.
Choose a quality mattress. You will choose a firm mattress in order to preserve the fragile and still immature back of your baby. Choose hypoallergenic, antibacterial, and anti-mite mattresses. Some carry the recognized Oeko-Tex label.
Fixed feet, on casters, or rocking? If your wood cribs stay in the same room all the time, you don't need casters. But if you have a single-story house that is large enough, you may want to consider this option to be able to move the cribs to watch over your baby. Some models offer the toggle mode, always reversible. This is great for rocking your newborn baby and putting him to sleep.
Choose the style of the bassinet that's right for you. The style is entirely up to you! In natural or lacquered wood, with a classic or modern design, with an independent carrycot or co-sleeping style to sleep as close as possible to your baby ... it is your lifestyle and your values ​​that guide your choice.
Selection of the best wood cribs
Which wood cribs to buy? Discover our selection, in collaboration with La Redoute, and share your other favorites.
1 | crib line Confetti vertbaudet: simple and design
white cribs with wood-colored base
The Confetti cribs by vertbaudet is a relatively simple model and that's what we love. The bed with white bars is placed on a wooden frame and feet. The whole is both modern and warm. The rockers with which it is equipped are removable and allow to have a fixed crib according to the needs of the child. The Confetti vertbaudet line includes a very wide choice of furniture for babies or children. You can therefore complete the collection as you go
2 | Charlie Crane Kumi cribs: a cocoon for baby
beautiful charlie crane Kumi
Young design-loving parents will be delighted with these cribs from the French brand Charlie Crane. The goal of this brand is to offer beautiful children's furniture that fits as much as possible into the interior design of current homes. With the Kumi cribs, the bet is entirely successful. With its soft and airy design, it can be placed in a living room to always have an eye on the baby during the first weeks. This light and the reassuring little cocoon is also extremely comfortable with its coconut fiber mattress.
3 | Betty de Geuther co-sleeping wood cribs
cribs-co-sleeping-Betty-Geuther
The Betty Geuther Co-sleeping cribs are used from birth up to 9 kg. It is made of solid beech certified FSC. With its sliding bars, you can easily stick it to the parental bed to practice cosleeping with your baby. The Geuther Bed attaches to your box spring to allow your child to sleep close to you while maximizing safety.
4 | Loft Rocking wood cribs
cribs-rocking-loft
Clean in style with modern lines, this rocking cribs is a real favorite! It is made of solid birch with a water-based paint finish, making the whole piece of furniture very designer. The 89 x 38 x 5 mattress, the box spring, and the stoppers are delivered with. With its locking device, these cribs reassure all parents. It also complies with current safety requirements. Dimensions: 105cm x 82cm x 52.4cm.
5 | Babybjorn wooden and mesh cribs
Babybjörn-Harmony- cribs-with-swing
With its gentle rocking, the BabyBjörn Harmony crib has a soothing and reassuring way to put your little one to sleep. The cribs are perfect for those first few months when your newborn baby alternates short periods of sleep and wakefulness. It is very easy to move so that you can always keep your baby close to you. The mattress and the pretty blanket are delivered with it. The crib fabric is easy to remove and machine washable at 40 °. The mattress and the blanket go to 60 °. This baby crib is Oeko-Tex certified. Dimensions: 65 x 79 x 58 cm
6 | Complete cribs Roba lucky charm in natural wood: a fully equipped baby bed
baby cribs with white canopy
If you are looking for retro-style cribs, you can only succumb to the charm of this model offered by the German brand Roba. Its advantage: it comes with a complete set of matching bed linen. You will fall for the canopy which gives a beautiful softness to the bed. Mounted on casters, you can move it to the room you want according to your needs. You can also swing baby to glide smoothly towards dreamland. In short, these complete cribs is probably all that many young parents are looking for.
7 | Mister Baby rocking wood cribs or wheels
cribs-on-wheels-and-rocking-Monsieur-Bébé
Thanks to its padded interior, this 84 × 77 crib allows the baby to fall asleep with peace of mind. Its adjustable height, 4 wheels, and brakes make it one of the most comfortable cribs, reassuring all future parents. All the accessories essential to the comfort of Choupinet are fully supplied and matched: the mattress topper, the bumper, the cushion, and the blanket. With his 2 modes of use, Monsieur Bébé has once again understood everything.
8 | Bambino World co-sleeping wood cribs
bambino-world
To breastfeed or bottle-feed your newborn at night, there's nothing like a breastfeeding bed or co-sleeping cribs. This solid pine cribs is fixed at the level of the parental bed and allows you to better experience the nocturnal awakenings of your little one. 3 in 1 childcare item, this bed becomes a classic crib with bars when its four sides are closed. Then later, when your child grows up, it's a bench seat to sit on. This cabinet can be mounted on casters, two of which have brakes, in order to move it if necessary. The special co-sleeping mattress is sold separately.
9 | Rattan cribs with metal feet Java by Saudara Collections
cribs-rotten-child-wood- Java-Saudara
Do you have a crush on vintage objects from the 1970s? These wood cribs handcrafted in Indonesia can only seduce you. With its curvaceous and soft lines, it is a real cocoon that you offer to your little one. The natural rattan carrycot is to be mounted on its metal feet. The oval-shaped mattress is sold separately. After your baby is 6 months old, this pretty piece of furniture will be able to accommodate his toys and soft toys.
10 | White lacquered wood cribs with wheels by Baby fox
baby fox
Sleep your newborn in this white-painted crib with bars. With its simple design, this cot fits into your modern interior. Its solid structure in solid beech supports 4 castors equipped with brakes. So you can easily keep your kid's sleep from the bedroom to the living room. These wood cribs come with their mattress, and nothing prevents you from brightening it up with a cot bumper and a set of coloring sheets. After your baby is 6 months old, turn the bed into storage for stuffed animals.
hi
this is shuvo work as an article writer for many years. I'm so much passionate about article writing. I love to write about Travel, fashion, baby product , such as baby cribs ,baby walker etc
Article source:
https://articlebiz.com
This article has been viewed 1,536 times.
Rate article
This article has a 3 rating with 1 vote.
Article comments
There are no posted comments.