5 Things you should know about Magnet Fishing
Sports & Recreations → Hobbies
Author

Kathy Tonery

Published

January 25, 2021

Word count

663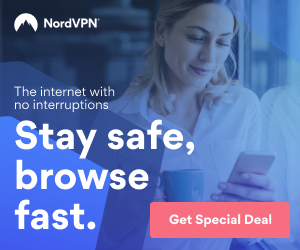 Who likes hunting for treasure? There is a very unique hobby for the outdoorsmen called Magnet Fishing. Is it dangerous? it can be – but that is the thrill of it! I will give you information on 5 things you should know about magnet fishing. This will include what to do and what NOT to do as the laws regarding this new sport have many gray areas. How to prepare yourself, items to bring, and where to go.
What is Magnet Fishing?
It's very much like metal detecting but instead of searching on land, you search in the water. First, you must have a strong magnet attached to a rope which is then thrown into a body of water and slowly pulled up to see what is dredged up. It started in Europe and has become quite popular in American. Many have taken to the shorelines of rivers, creeks, and swamps in search of interesting, odd catches like old tools, rifles, old cannonballs, and other objects.
Is Magnet Fishing Legal in Myrtle Beach
There is some conflicting information regarding magnet fishing and varies from state to state. Doing some research online I have read that magnet fishing is not permitted on state land and any historic artifact you find belongs to the state- it doesn't actually say it's illegal.
According to the South Carolina State Legislature's webpage, the South Carolina Underwater Antiquities Act (SCUAA) states:
"(A) All submerged archaeological historic property and artifacts and all submerged paleontological property located on or recovered from submerged lands over which the State has sovereign control, are declared to be the property of the State."
The South Carolina Underwater Antiquities Act of 1991 states that "underwater artifacts may only be collected if they are resting on the bottom sediments". So if you see some old rusty structures right beneath the water you can't pull them up.
Where can you go magnet fishing?
Many people go to small canals, swamps off the roadways, and creeks but I would be leery in case you were on someone's property. If you own land then it's perfect- go for it! Or perhaps you have a friend of a friend and ask if they have a lake or an old well, or pond on their property.
I live in a complex that has several ponds and it's about 20 years old but would I be allowed to magnet fish there? Probably. I pay an HOA and it's not owned by the state. I most likely would find and nails, old fishing hooks.
What to bring when magnet fishing
Magnet Fishing is very simple to use. The magnet piece is attached to a long rope and the fisherman toss it into a lake, river, or pond and drag it along the bottom until you feel a "clink" and you've got something!
Neodymium Magnet

Water Bottle

Threadlocker

BucketCh
5.Strong Rope
Brush

Hat

Knife

Sunscreen

First Aid Kit

Sunglasses

Gloves
What to do if you find something valuable while magnet fishing?
Well, you can pretty much keep most anything that you find while magnet fishing. Except for a gun, rifle, grenade (not sure if you will find too many of those) an old cannonball, long swords.
If it's a gun the police should find a serial number if the firearm is not too old, and may be able to solve a crime as well. An old safe, depending on how old it is there may be historical pieces of information or important artifacts; however, if it's older than 50 years old the state of South Carolina would own it.
REMINDERS TO BE COURTEOUS OF OTHERS AND THE LAND:
Safety first for you and other people
Be kind to the environment – clean up rubbish, and take your finds with you
Get authorization first before going on private property
Use good common sense
If you decide to try out magnet fishing let me know what you find.
Thanks
Kathy T.
Kathy publishes a community-based blog about what's going on in the Myrtle Beach area with a focus on new businesses and helping others by getting involved in community projects for the needy (including homeless pets). She also writes about unique destinations, trending places, and new job opportunities.
Check out https://www.myrtlebeachtransplants.com – feel free to share and comment.
Article source:
https://articlebiz.com
This article has been viewed 1,733 times.
Rate article
This article has a 3 rating with 2 votes.
Article comments
skylar · 10 months ago
this was so helpfull with my reserch project at school ty
---