4 Reasons why it is Beneficial to make a Down Payment for your Car
Author

Kaitlin Miller

Published

April 15, 2021

Word count

698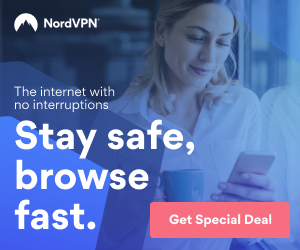 A down payment is the percentage of the car price that you pay upfront to the dealer. It is the amount before getting an auto loan. Lenders usually want you to pay a small amount of down payment to assess your financial credibility. The usual proportion for a down payment is 20% of the purchase price for the new car. And, it is 10% of the price for the used cars.
Why is Down Payment Essential for a Car Buyer?
Here are the four reasons which prove the importance of making a down payment:
A for Approval
Making a down payment helps you to get car loan approval. When you are paying a particular amount for your car upfront, the lenders not only judge you as a credible borrower, but their risk also reduces in the process. If you choose not to make the monthly payments later, their overall loss will be lower. Thus, if you want to get auto loan approval, make a down payment. It will solve your troubles, especially if you have a bad credit score.
B for Better Deal
Since a down payment reduces the amount of loan you need, your monthly payments will also go down. It will lessen your financial burden while you repay the loan. And, thus, it will give you peace of mind. It will also enable you to make monthly payments on time even in the face of other expenses such as car maintenance, car insurance, student loans, mortgages, etc. It will improve your creditworthiness and credit score.
C for Cost-Effectiveness
The more money you give as the down payment, the lesser will be the auto loan amount. It means you will have to pay interest on a smaller loan amount. Not only this, but your interest rates will also reduce because the lender has more faith in your financial capabilities. Hence with a significant down payment amount, you can reduce your financial costs as well.
D for Depreciation Value of the Car
A new vehicle loses at least 25% of its value in the first year. If you do not make a substantial amount of down payment while buying the automobile, the asset value may depreciate quickly. The auto loan amount will remain higher than the market value of the vehicle. Hence, if you make a down payment, you can reduce the loan amount. You will also owe the lender far less than before.
Down payment is essential for everyone including, first-time car buyers. When you buy a car for the first time, it is harder to get auto loan approval. Hence, you must conduct thorough research and pay a substantial amount upfront while buying the vehicle. It will improve your creditworthiness, and so, the lenders will help you get your first car loan.
What to do when you have No Down Payment?
Although making a down payment is vital for so many reasons, few people cannot arrange it. The reason for that lies in the low cash flow available to them and the lack of financing options. But if you need to apply for a car loan without making a down payment, you can still manage to achieve your goals with the help of a few tips:
a. Improve your credit score to improve your creditworthiness. It may take some time to remove past financial mistakes from your credit report. So, you must choose this option if you have a couple of months to buy the car.
b. Getting a co-signer to share your burden is another technique of getting an auto loan without a down payment. A co-signer can also provide you with credibility.
c. Also, a few lenders provide no down payment auto loans to their applicants. Search online for such lenders and negotiate a car loan deal to your benefit.
Down payment is essential. But, if you cannot manage the cash for your down payment, you should give up on buying your favorite car. Discuss your chances of getting no money down auto loans with the lender and find out what options you have. This way, you will not have to wait and save money for a down payment, but you can also make the purchase immediately.
This article has been viewed 1,631 times.
Article comments
There are no posted comments.