How Crypto Loans Work
Author

Ged Ward

Published

May 6, 2021

Word count

889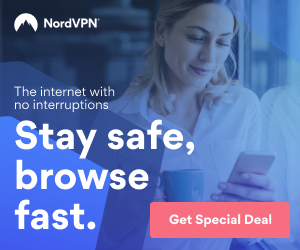 How Crypto Backed Loans Work
Some people are confused about what makes cryptocurrency valuable and what makes it efficient as a means of storing and transferring value. Cryptocurrencies are also sometimes known as "altcoins" — short for alternative coins. The most famous of all cryptocurrencies is Bitcoin, although there are many new contenders to the market, known as altcoins. The lenders do the complicated filing and processing for you, and can help support you on your way to success with competitively priced cryptocurrency lending and terms. Asset lending capital features highly competitive interest for cryptofinance based on the present prime rates. Plus, crypto lenders loans extend anywhere from 3 months to 10 years, which is an ideal amount of time for many individuals seeking a good amount of capital and a reasonable amount of time to make payments on their loans.
How Do Crypto Loans Work?
Sometimes referred to as crypto financing or cryptocurrency loans, these are short to mid-term loans and are available to help cryptocurrency holder and investors keep the cryptocurrency asset they own while having access to fast cash they need to make other hard asset investments or to pay off debt.
Our cryptocurrency loan amounts are dependent on the security, the liquidity, number of coins held, price, volatility, trading volume and additional criteria determined to secure, approve and fund the loan. We offer several options for interest payments including monthly and quarterly during the life of the loan. We keep the process easy as pie, once you fully repay the loan, your crypto or alternative coins are transferred back to you in full.
How Do I Qualify for Crypto Loans?
Any owner of a cryptocurrency wallet is eligible and can be approved for a loan. The size of the crypto loans can vary greatly depending on the borrower's ability to handle the payments and structure of the loan. The loan process is quick, and turnaround times to money are usually within 48 hours of closing.
The Main Advantages of our Crypto Loans.
With cryptocurrency, it's all about flexibility. Cryptocurrency lending gives the borrower the opportunity to walk away from the loan at any time without affecting the borrower's credit score or liability. These types of loans are much more appealing than traditional loans due to no liability issues and the fact that these loans won't harm your credit score. The cryptocurrency loans structure is set up where no collateral and no personal guarantee is required by the cryptocurrency loans lender.
What Can My Crypto Loans Be used For?
· Expand or fund your mining operation
· Start a business
· Pay off credit card debt
· Complete a home renovation project
· Purchase new property
· Purchase new boat
· Purchase new art
· Use to fund property development
· Upgrade your mining equipment
· Reinvest or trade
· Cover operational costs for your business
· Make a large purchase such as purchase property development
Pretty much anything you want to use the loan proceeds for
Basic Requirements for Crypto Loans
✓ Minimum loan amount of $250,000 USD to $500,000,000
✓ Your cryptocurrency must be free-trading free of restrictions or trading suspensions
✓ Private cryptocurrency that is not currently residing in a cryptocurrency wallet is not eligible
✓ Loans are available to all cryptocurrency holders worldwide regardless of country
✓ All loans are non-recourse with zero liability to the borrower
Crypto Loans Terms
✓ Loan to Value up to 65% depending on individual crypto coins held
✓ Interest Only terms with competitive rates with lock up period
✓ Terms 3 months to 10 years for Crypto finance
✓ Crytocurrency must be secure in a crypto wallet and not in a trading account.
As with many direct lenders, the only collateral is your cryptocurrency wallet with no background checks or personal liability. Lenders offer competitive loan-to-value ratios, based on market conditions, sector, cryptocurrency performance and future performance. Typical loan-to-value ratios can range from 45–65%.
Lenders offer competitive rates based on the current prime interest rate and loan terms 3 months to 10 years. Your privacy is important, so your transaction is always kept confidential with all personal information securely stored.
Crypto Loan Process
You need to Transfer crypto to your Crypto Wallet. Most crypto wallets will accepts the top cryptocurrencies as collateral. There are usually no fees for crypto deposits or withdrawals.

Apply to the crypto lender providing the Crypto coin held, the amount of coins you hold and also the loan amount required.

Loan approval normally takes 24 hour to have the term sheet issued.

Loans are normally in EUR, USD, CHF.

After signing the term sheet and returning to the lender the lender will request their lawyers to draw up the final loan contract.

The final loan contract is signed by the borrower and the lender.

The coins are then placed into a wallet held by the client, temporary custodian and the lender.

Disbursement of funds follows immediately thereafter.
Typical lending amounts are from USD250,000 upwards but the lenders standard lending size is USD500,000 all the way up to USD50m. There are many large Crypto Lending Platform lenders out there but the most secure way to obtain crypto financing is via private institutional lenders for high loans sizes, private transactions and more importantly fast access to loan funding.
Cash withdrawal options:
Bank wire withdrawal via SEPA and SWIFT. Available worldwide.
Credit card withdrawal to your MasterCard or VISA.
Transfer to your lawyers account for optimal security
https://www.platinumglobalbridgingfinance.co.uk/securities-lending-and-securities-financing/crypto-loans/
This article has been viewed 1,802 times.
Article comments
There are no posted comments.