Cafe's, Grills, & Places to Chill
Travel & Leisure → Travel Spot
Author

Robert Hempel

Published

June 16, 2021

Word count

796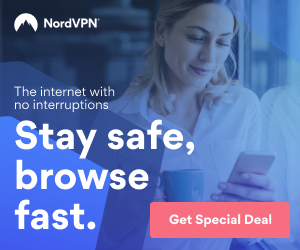 Over the weekend my wife and I decided to get out of the RV for the day since the weather was nice here in Central Texas. We had been talking about a few options the week before about what to do and we agreed that we would go and check out Dinosaur Valley State Park in Glen Rose, TX. Glen Rose is located approximately 54 miles south-southwest of Fort Worth, and it is located approximately 90 miles north-northwest of Temple.
We drove up for the day and had a great time. Some of the attractions were closed due to the super weird weather we have been having in Central Texas lately. We were able to walk through the Dinosaur Trail that has numerous species of life size dinosaur statues along with plaques that give their names and information. We also did the "geocache" mining where you get to sift through a bag and/or bucket of sand and find gemstones or small dinosaur bones and petrified Dino-poop. The dinosaur track trail was closed due to weather as well as the fossil dig. All in all, though, it really was a lot of fun and highly informative. It's a great place to take your kiddo's. Also, if you want to stay there, they have an on-site RV park, but it is a little expensive. I suppose that is to be expected however since it is located in a tourist area.
One of the things that I really wanted to see while we were in the area though was the "Creation Museum" that is located about a mile and half down the road from the Dino Park. If you have ever contemplated Creation vs. Evolution, this museum has some very compelling evidence supporting creation. (I have always been a firm believer in Creation) I do not doubt that evolution does play a significant role in the laws of nature though as all things do evolve and change with their environments but that is a topic for a later post. The creation museum has plaster casts proving that both man and dinosaur co-existed at the same time. This museum also has a full-scale model of Noah's Ark as well as a piece of wood that was found in the mountains of Ararat in which the Holy Bible says Noah's great ark came to rest. This wood was tested, and it was discovered that it was saturated with "pitch" as described in the Bible. For more information about "pitch" check out this link… https://creation.com/the-pitch-for-noahs-ark Now, I don't know about you, but the fact that this museum actually has a piece of what can ONLY be the great ark that Noah built was pretty impressive for me. There are so many interesting items on display at this museum. I highly recommend that you make this a must see if you are in the area.
After we left the Creation Museum, we decided that we wanted to eat an early dinner at one of the locally owned restaurants. We decided on a quaint little place located in the middle of Glen Rose on the town square. The place was called "Blackies on the Square". When you walk in, you are immediately greeted with a smile and "Welcome in" by the staff. The restaurant has a "shotgun" style layout with a full-length bar on the left and an arrangement of very eclectic seating on the right. Behind the bar there are 5 big screen televisions mounted on the wall each playing a different channel. (Mostly Sports). The staff was very friendly, and we learned that our server is the fiancé of the owner's daughter. He told us that it was a family owned and operated restaurant. The building and décor looked dated but very well preserved and my wife asked how old the building was. The owner was sitting two tables down and he told us that is was built in the early 1900's.
We looked at the menu and decided that we would order the "Deviled Eggs" as our appetizer and we ordered the "French Dip" sandwich to share. The deviled eggs were topped with crumbled bacon bits. I would never have thought to do this on my own, but I was impressed with the combination. The French Dip sandwich was the perfect choice for us after our fun and excitement at the dinosaur park. It was delicious and was not too filling. Best of all, our meal was very reasonably priced and the ambiance and friendly atmosphere of this small and quaint little place on the square was fun and relaxing. I give Blackies on the Square 5 stars. Another must see / stop and enjoy if you are ever in the Glen Rose, Texas area.
This article has been viewed 1,404 times.
Rate article
This article has a 4 rating with 1 vote.
Article comments
Robert Hempel · 2 years ago
Christopher, Thank you for the comment. What kind of work do you have in mind?
---
Christopher Wisdom · 2 years ago
sir, love your article. Would love to work with you.
---